How to write a nice birthday
greeting speech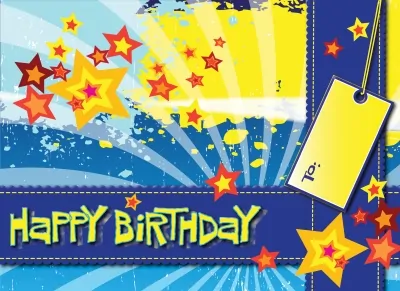 Every passing year brings both good and bad times which help us shape our personality. Thus, our birthday is an important event in our lives. Not only does it mark the passage of time and the ensuing maturity, but it also it tells us this is a new period in our lives when we must set up new goals for ourselves.
If you have a friend or relative whose birthday is coming up, this speech will help you express your best wishes and make them feel you care about them.
Birthday greeting speech sample :
Today is your birthday. This is a great occasion to tell you how much I appreciate and admire you. On such a special day for you, I want to express how happy I am to know one more year has passed. All along I have seen your virtues and skills grow together with your passion for achieving your goals.
I know you have had great accomplishments as well as some falls, but it has always been important to see you never gave up to adversity and you always looked at life with optimism.
We are proud to know you. Time has passed and we have changed physically. You have not changed at all, you are still as nice and understanding as you have always been.
Your birthday today is a perfect time to laugh and be happy for the good times you have had and for the gift of being healthy and with those who love you the most.
There comes a time when words cannot express our happiness for having you one more year with us, your loved ones. But today you must also set up new goals for yourself, think about your future and more importantly, a day when you must feel happy for the coming moments.
A birthday not only means 365 more days; it also means feeling happy about what you have done every year, what you do today is a result for your effort, and what awaits you is a consequence of what you do from now on.
For these and many other reasons, celebrate your birthday today, hug the people you love the most, pray for those who at some point wanted to harm you, and smile every day you live because it is a once in a lifetime gift. Happy birthday, may you have a great time and many more happy years with those who appreciate you the most.
We wholeheartedly hope this article helps you express that person how happy they should be to celebrate another birthday.
Related posts :
A birthday letter to my cousin
Best birthday messages for someone who is far away
Best birthday wishes
Birthday greetings for a 15 years old girl
Birthday greetings for a dead father
Birthday messages for friends
Birthday text messages for my best friend
Download best birthday messages
Happy birthday best quotes
Happy birthday wishes for Facebook
Lovely birthday message for my boyfriend
Romantic birthday letter for my girlfriend
Romantic birthday letter to my boyfriend
Romantic birthday wishes for my boyfriend
SMS birthday wishes to my husband
Image: Simon Howden / FreeDigitalPhotos.net
If you liked this page you can help us by giving us a "like" on facebook, twitter. Also if you want you can help this website by sending your Christmas texts, and will be published, others friends will thank you .