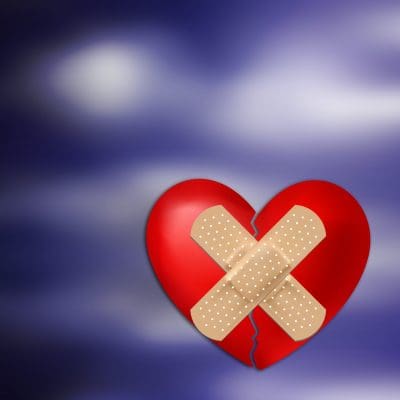 Beautiful love letters to keep friendship
To some people, ending a relationship is like an impossible mission because they do not know how to do it and also they used to be afraid about the reaction of the person he or she wants to separate from. Given this situation, some people choose to do it by text message, by phone, email, chat or through social networks like facebook and twitter.
If you decide to separate from your partner but you also want to keep your friendship, this article will help you. It will show you a couple of models of love letter to express your wills to stay friends with your ex couple. These letters will help you to end up your relationship and to make your partner to understand that if you both keep being friends, things in future would be better than if your relationship finishes an aggressively or violently.
Model Number 1 of a love letter to keep friendship:
From: Alex
To: Veronica
Hi Veronica, I want to start this letter telling you that you are one of the most wonderful people I've met in my life and thanks to you I have learned many valuable things. Unfortunately, this letter is not to tell you something.
I dreamed or something pretty inspired by you. This is actually to tell you something important I have been thinking, which actually I was refused to accept, but that I finished deciding because is the best for both. I do not know exactly when or how happened but one day I feel no love for you any longer, and now I can't watch at you in the same way like before. Veronica, Sorry but I think the best thing for us is to end this relationship and take different paths.
You may think I'm confused but the truth is that I have thought it very well and I'm sure what I'm doing. However, the end of our relationship does not mean that things end badly between us. You are very special to me and I would love to keep friendship. I hope you consider it, but if not, I will respect your decision, I will know how to take it.
Model n ° 2 of a love letter to keep friendship:
From: Carla
To: David
Hi David, this words I'm writing are for you. You're a good guy who has always show me his sincere love and has always treated me well for some time, but I feel that what we have is not working as well as before , for which I think that there is no love between us. We must accept that time has passed and things between us have cooled. The love we felt when we first met has vanished.
The truth is that with you I have had wonderful moments, but I think we must meet new people and give us a new chance at love. We have to accept that is the end of our love relationship but it is not the end of our relationship as a friends.
I really wish us to be friends and maybe later we can have a chance to retake what is ours. I will love to be your friend, but if you decide to walk away from me I will completely understand it. Feel free to tell me your feelings.
Image courtesy of "Idea go" / FreeDigitalPhotos.net
Tags:
love letters, relationship, ending a relationship, ending a relationship letter, writing a love letter, tips love letters, free tips love letters, tips end of a relationship letter, free tips end of a relationship letter, advices ending a relationship letter