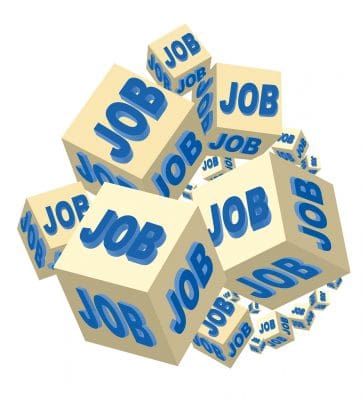 Guidelines to create a professional profile
The professional profile describes the skills and professional experience. The companies looking to recruit new staff establish a professional profile for applicants. Those with a professional profile according to the requirements of the company are more likely to get a charge. That's why creating a professional profile is very important.
The professional profile is an abbreviated version of the Curriculum Vitae. You can create it in a Word document directly or on professional networks such as LinkedIn (www.linkedin.com), Fast Pitch (www.crounchbase.com / company / fast-pitch) or XING (www.xing.com).
These networks bring together professionals from all areas to exchange information, establish groups, schedule meetings with colleagues, etc. In addition, users can post their professional profiles in order to several companies to have access to their information uploaded and so, they can receive specific job offers.
You have to make a professional profile that highlights your strengths and skills related to your profession. Then you can upload it in different online job boards like Monster (www.computrabajo.com) or Megaredempleos (www.megaredempleos.com).
Following these two simple steps, you will have more opportunities to develop your career. Do you want to know how to create a good profile? In this section we will give some guidelines to create your profile and be successful in your job search.
1. – General Information
The interface of most professional networks guides you, in order you to develop your own professional profile, taking a common base given by this web. But if you want to elaborate yours by your own, keep in mind that you should start with personal data. Put your full names, your age, current city, phone and email. Attach a current passport size photo to this information. Avoid placing other details such as your ID or civil status.
2. – Work Experience
Then, you have to mention the exact date you started working, the company name and the date your employment ended. List the data in chronological order. It is recommended to begin by mentioning the most recent experience and ending with the oldest. In addition, we suggest you to mention only the last 2 or 3 jobs you've developed.
3. – Academic
Write in a list all the places where you studied the professional career and also, the time you were in each one of them. If you are currently studying for a higher degree such as a master or a bachelor, mention it, so it will give added value to your professional profile.
4. – Career Goals
This part of the profile should be short and concise. Choose only two goals that you have in your professional career and write them in your professional profile briefly. First, you can mention one of your short-term goals and then you can mention a long-term goal. Remember that professional goals reflect the future projection you have had about your career.
Image courtesy of "xedos4" / FreeDigitalPhotos.net
Tags:
free tips resume, advices resume, free advices resume, good advices resume, good tips resume, tips professional profile, free tips professional profile, good tips professional profile, free advises professional profile, advises professional profile