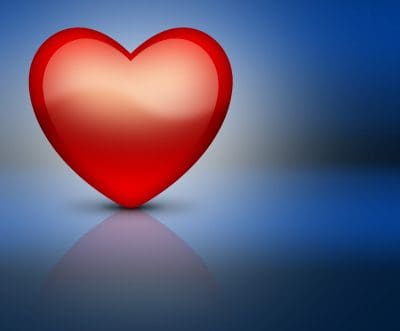 Excellent ideas for Valentine's Day
There isn't a day that is more special, throughout the year, to spend with your boyfriend than Valentine's Day. For sure he will have something planned to surprise you, whether it is a gift or an invitation to a special place, but you can talk to him well in advance and give him some ideas.
Remember that this special day should be enjoyed by both of you, that way you will both have fond memories of that day. In this article we offer you some interesting ideas of what you can do with your boyfriend during this special date for lovers.
A walk on the beach
The sea is a place filled with lots of romance and there is no better time of day to enjoy it than the evening. It is not necessary for you to bathe in the sea to enjoy this beautiful environment, having a romantic walk on the beach holding hands can be enough to make Valentine's Day afternoon unforgettable.
Go to the movies
All cinemas have special a program for this day and if you and your boyfriend enjoy the cinema, then it is the most suitable option for both. Enjoying the movie is not the only option you have in the cinema, surely a kiss is inevitable, so enjoy the romanticism of the place and make this day a memorable date.
Have a romantic dinner
This is another excellent idea to have a beautiful evening for Valentine's Day. To avoid falling into routine do not go to a restaurant that you both frequent, attempt to try something new. Remember that in addition to dinner, the atmosphere has to be special to have a conversation and talk about the things you want. It is a wonderful opportunity to learn more about each other.
Go to a concert
During Valentine's Day it is very common for many artists to make special presentations. This is another option that you can both choose in order to enjoy this special day. The most convenient case would be that you go a concert of an artist that will please you both and you will see the music will fill your day with great happiness.
Go to the amusement park
If you and your boyfriend are an extreme couple who likes adrenaline or also if you like doing recreational activities together, then the most suitable place to go for Valentine's Day is the amusement park. Remember that you have to spend most of the time together, so it is for the best to choose attractions that will not keep you away from each other.
Go to a hotel
This is another good option that you have to spend Valentine's Day with your sweetheart. If you have enough time available then you can go somewhere near and enjoy all the amenities that a hotel can offer such as a pool, dance floor, restaurant, and in-room luxuries, among others.
Although on special dates prices tend to increase, this is a good option to enjoy a special day and of course it is worth paying a little extra.
Image courtesy of " Idea go" / FreeDigitalPhotos.net
If you liked this page you can help us by cliking on " I liked it" on facebook, G+, twitter.
Tags:
excellent ideas for valentine's day, good ideas for valentine's day, very good ideas for valentine's day, excellent tips for valentine's day, good tips for valentine's day, very good tips for valentine's day, excellent advices for valentine's day, good advices for valentine's day, very good advices for valentine's day, the best ideas for valentine's day