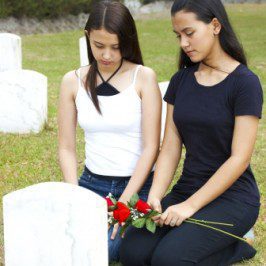 Download condolences texts
Understanding the extent that human history has, we realize that our lives are ephemeral and look like a small grain of sand on the large beach that time is. No doubt that death is a part of life and at some point it will come to all of us without any distinction; but when the person who has died is a family member, we inevitably feel a deep pain.
If one of your friends is going through this difficult situation, you can make him now he can count with your support by sending him a condolence text like the ones we offer you below. Choose one and make him feel that you are there by his side to give him you the support he needs in this difficult situation.
Free examples of condolences texts:
– "My dear friend, please receive my deepest condolences for the loss of such a special person for you. Your father was indeed an example for all of us; I will always remember him with a smile. "
Category: condolences texts
– "I still cannot recover from the news; I really find it amazing that your brother has had to leave us at this time. I know you must be feeling a great pain and that is why I give you my deepest condolences, you can count on me for whatever you need. "
Category: condolences texts
– "Dear friend, I also had to go through this difficult situation some time ago, I am sorry you lost your mom, my deepest condolences. Do not forget I am here if you ever need me so don't hesitate to call me. "
Category: condolences texts
– "I cannot imagine the great pain that must be experiencing over the sudden loss of your sister, please accept my deepest condolences. I recently spoke with her and I find it amazing that she is no longer with us. "
Category: condolences texts
– "All of us are deeply saddened by the departure of your cousin. Our consolation is that now he is now with God really enjoying his glory and eternal rest. My deepest condolences, dear friend. "
Category: condolences texts
– "I just heard the terrible news of the death of your aunt. It truly saddens me a lot because your aunt was a great person and she was like a mother for you. Please receive have my deepest condolences and I offer you my unconditional support. "
Category: condolences texts
– "Please receive my deepest condolences dear friend. I will always remember your father for being a great man who always knew how to give good advice and gave his best for his family. Now God has him in his eternal glory, and he will take care of you and your family from heaven. "
Category: condolences texts
– "Dear friend, I also went through this situation some time ago and I know it is very painful, but eventually you will overcome the loss and then you will joyfully remember all the good times you lived next to your father. My deepest condolences. "
Category: condolences texts
– "Your grandfather was always a great man, I remember him for his wisdom and his desire to live. Receive my deepest sympathy and I hope you can find comfort in knowing that he is now resting in peace, enjoying the glory of God. "
Category: condolences texts
Do not forget that this is a very difficult time for your friend and he needs you by his side now more than ever. Call him frequently and visit him as often as you can, and of course, send him texts like the ones you can find on our website to show him your support.
Image courtesy of "Stuart Miles" / FreeDigitalPhotos.net
Tags:
free condolences texts, download condolences texts, new condolences texts, original condolences texts, send free condolences texts, examples of condolences texts
If you liked this page you can help us by giving us a "like" on facebook, G+, twitter. Also if you want you can help this website by sending your condolences texts, and will be published, others friends will thank you .