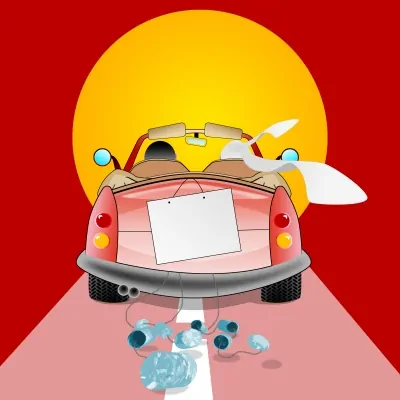 Originals fun wedding greetings to send ,wedding new life greetings :
When two people decide to unite their lives forever in the name of love, we all feel happy for them. Marriage is an important step in every couple's life. Less and less people get married nowadays, but it still is one of the most sublime acts of love.
On the wedding day, guests of the bride and the groom will attend to witness this event and to express their best wishes in this new stage in the bride and groom´s lives. Do you want to congratulate a friend or relative on their marriage and do not know how? In this article we show you some wedding greetings. These words will not only express your good wishes to the newlyweds, but they are also amusing.
Free samples of best fun wedding greetings :
– "Watching you holding hands together makes me very happy. Your love will be eternal, so much so that when I visit, you will surely be too busy to open the door. Congratulations once again on your marriage. I hope you are immensely happy."
Category :Fun wedding greetings
– "Congratulations to both of you on such a special day. I know everybody wishes you the best. I have come only because I was told that the cake of a bride and a groom who love each other madly is more delicious than any other. LOL. Just kidding. I am here because you are my friends and I am glad you are united for love."
Category :Fun wedding greetings
– "On my way to your wedding, I remembered how you two met. It was on a day when we were at a party and I introduced you. Some time later, I now realize I did the right thing, and I only hope you do not dance like you did then, otherwise you might be sorry and want an early divorce. Just kidding. Congratulations."
Category :Fun wedding greetings
– "Your happiness is everyone's happiness. I congratulate you for uniting in marriage. You are so different and love each other so much that you remind me of the story of beauty and the beast, but in this case the groom is even uglier. That is not true. Inside and out, you are cuter than anybody. My best wishes for your new married life."
Category :Fun wedding greetings
– "On this special date, I want to congratulate you both on getting married and pledging eternal love. And to think that you did not even look at each other before, and now you go everywhere together. That means that maybe my mother in law and I will eventually get married. Impossible, right? Fortunately, I know you will both be together forever. Congratulations and long live your mutual love."
Category :Fun wedding greetings
– "I want to congratulate you on getting married and for deciding to start a new life together. Remember, getting married is like going to the doctor. It is better to do it on time and not being sorry, than being sorry for not doing it."
Category :Fun wedding greetings
We hope you liked these fun wedding greetings. Remember, humor and love can go together.
Send your originals fun wedding greetings, wedding new life greeting and will be published , others friends , will thank you .