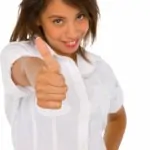 Nice overcoming messages
People get married hoping it is for life, but sometimes that is not possible. When marriage happens too fast, by not knowing well your partner, by not accepting the other as they are, the marriage is doomed to fail soon. And as it happens more often, the sweet marriage ends in divorce and with two injured people and disillusioned in love.
It is not the end of the world but it still hurts. At this stage of pain, the support and affection of all their loved ones is needed. So we have prepared several phrases that will help at least a little to overcome this difficult phase. Remember your life is not over and you can be happy again.
If you are looking to comfort a friend who is going through this situation, do not hesitate to send these phrases through social networks or text messages, but it would be much better if you told them personally.
Free list of overcoming messages:
– "Not all things last forever and when they change, they do for good. I know I t is a tough process getting back single again but better so, without hurting or being harmed. Move on, you have been reborn. "
Category :overcoming messages
– "Life gave you a chance to be happy. But life also makes you try gall instead of honey, and you just have to accept it. This pain will be over soon like all else and you will go back to being happy again. "
Category :overcoming messages
– "When people hurt themselves, it is better to separate than to keep suffering. I know it hurts but keep in mind that it is best for both of you. "
Category :overcoming messages
– "You are stronger than you know and I know that you will know how to go through this difficult time in your life. Count with me and do not get depressed. Everything has an end and I am sure better things wait for you on the future. "
Category :overcoming messages
– "Love is not enough when other things fail. It is disappointing to know, I know but it is better to accept it and not hurt you anymore. Get through this, you are not alone. "
Category :overcoming messages
– "Do not let this overcome you. I understand your pain but you must know that it was better that way. Now worry about learning to live alone again, continue beating without breaking. Everything will get better."
Category :overcoming messages
– "Love is over, it is sad, but when that happens it is better to be separated than to go through more damage. Do not feel guilty, you did your best and now it is time to move on and learn from your mistakes. "
Category :overcoming messages
– "It is time to blame, it is time to heal the wounds without hurting more. Your marriage did not work but that does not mean the end of any of you. You must be strong and continue with your lives."
Category :overcoming messages
– "Although you have tried everything, our relationship stopped working at some point without us realizing it. I was happy with you and I will continue being if I see you peaceful. It was better and go our separate ways away. "
Category :overcoming messages
– "Not everything that fails in life is bad. It serves as a lesson to not make the same mistakes. Learn from them and do not get depressed. "
Category :overcoming messages
We hope these sentences will serve you to console or comfort someone going through this situation.
Image courtesy of "Ambro" / FreeDigitalPhotos.net
If you liked this page you can help us by giving us a "like" on facebook, G+, twitter. Also if you want you can help this website by sending your originals Sms, text, text messages, quotes, overcoming messages, and will be published, others friends will thank you .
Tags:
overcoming messages, overcoming phrases, overcoming sms, overcoming text messages, overcoming texts, overcoming thoughts, overcoming verses, overcoming poems, overcoming wordings, overcoming quotations