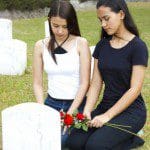 New condolences texts
A hard blow to the life of any person is the death of a loved one. Losing a loved one and knowing that you will never see them again, causes a deep sense of sadness and abandonment. It is in those moments that you need the support of all the family and friends to support you during the painful moment which means losing someone dear.
Today we have prepared several words of comfort for to be able to help people who lose a loved one to overcome the pain. Although there are no words that can truly ease the pain as well as time does, it never hurts to give a little comfort to them.
Free list of condolences messages:
– "It is inevitable for this time to come. At least we know he is much better where he is, next to our God and that he will take care of us. "
Category :condolences messages
– "Now we can only pray a lot to get God's comfort. I know that soon the sorrow will go and deep sense of peace will prevail in knowing that your mom is up there with him, watching over you. "
Category :condolences messages
– "I know that now it seem very difficult to be without her, but at least you have the consolation of knowing that someday you will find her again. She is now an angel watching over you until it is your turn to meet her in heaven."
Category :condolences messages
– "We do not have life purchased and now you just have to resign yourself to know that you will not see her again but that she will always live in your heart, in your memories and in your love."
Category :condolences messages
– "She now rests in peace, and she is better and calm, don't you think? We must also be calm and at peace, for her, because she would not like to see us sad. "
Category :condolences messages
– "Although it seems that the pain is endless, soon you will find the comfort that you are seeking from God. He will make you understand that your father is better there with him and that you will definitely see him again. "
Category :condolences messages
– "Your grandmother was a wonderful person and she is now definitely next to our Lord. From now on she will take care of all of us and will guide your way so that one day you will meet her again. Have faith and pain will soon disappear. "
Category :condolences messages
– "Only God knows why he had to leave so soon. Find comfort in Him, seek comfort in your heart, in the moments spent with your sister and instead of using them to feel nostalgia, use them to feel joy because you had the good fortune to have a sister as good as her. "
Category :condolences messages
– "You are a very strong person, more than you think. I know this is a blow that we must face and I know I will face it with the force that characterizes you. Lift the look on your face that you are still alive and still ahead because that is what your mother awaits from heaven. "
Category :condolences messages
– "There will come a time for all of us to pass away, it is normal. You must have resignation and all this pain will go away. Soon you will understand that the person who passed away is not suffering, that he is alright and he just waits for you to be happy as well. "
Category :condolences messages
We hope that with these words you achieve to give some comfort to the person going through the loss of their loved one.
Image courtesy of "Stuart Miles" / FreeDigitalPhotos.net
If you liked this page you can help us by giving us a "like" on facebook, G+, twitter. Also if you want you can help this website by sending your originals Sms, text, text messages, quotes, condolences messages, and will be published, others friends will thank you .
Tags:
condolences messages, condolences phrases, condolences sms, condolences text messages, condolences texts, condolences thoughts, condolences verses, condolences poems, condolences wordings, condolences quotations