Are you searching for professional profile samples ? Now we will show you some examples so you can prepare your curriculum vitae the best way possible .
Remember that in this section you should remark your skills and abilities which absolutely say something good about you, the academic preparation and formation, the training received, so that way you can take in the better conditions the responsibilities assigned to you at your new workplace.
::- I consider myself a responsible, creative, with initiative and punctuality, I accept with pleasure the challenges and goals that your organization could assign me, with good handle of the interpersonal relationships, ability to work in teams, ability to work under high pressure, so as to solve problems efficiently and achieve the goals set by the company and my work group.
Professional profile for LinkedIn  1 :

::- Ease and willingness to learn, good interpersonal relationship skills, responsible, creative, organized, ability to make tough jobs quickly, interest in professional development, extensive experience in the field of finance, leadership and decision making, knowledge about the management of the systems and the handling of the Internet, excellent knowledge about the German language, experience in the area of computer science.
Professional profile for LinkedIn  3 :

::- Tourism and Hotel Business Administration with work experience in the hotel sector in different areas such as reception and reservations, food and beverage, events and banquets, housekeeping, sales, marketing, experience in staff management.
I consider myself as a working and proactive person who wants to put at your disposal all of my professional and humanistic potential. I am available immediately and full-time.
Professional profile for LinkedIn  4 :
::- Professional with 10 years experience in the area of attention and service to the customer, sales and marketing, working with the productivity objectives and targets aimed at the achievements of the company's short and long term.
Professional profile for LinkedIn  4 :
::- I count with the following characteristics: Outgoing, leadership, staff management, good handling in the development of friendly and respectful relationships.
Listening skills, and force sales administration, sales closing with many types of customers, negotiation skills with a lot of initiative to solve problems efficiently and achieve the goals set by the company.
Professional profile for LinkedIn  5 :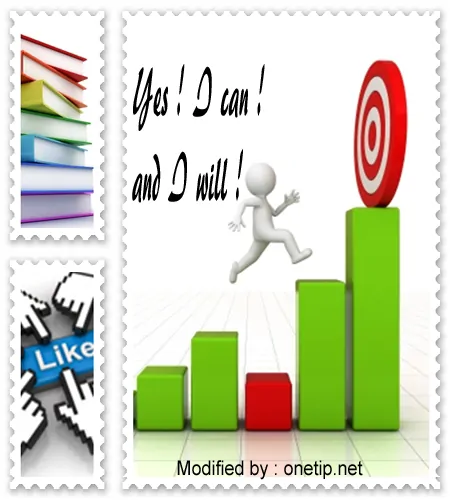 ::- I am a Doctor with an excellent academic and professional formation; it is the result of my international experience in many clinics at the U.S., Canada, Mexico, Argentina, Brazil and England.
My desire is to keep developing my career in a clinic that offers a possibility for growth.
Professional profile for resume 1:
::- I am an Industrial engineer who speaks three languages (Spanish – English – Italian), expert on international relations, with great interest to work in the related fields, with banking, finance, and International Trade.

I count with the characteristics and skills for managing interpersonal relationships.
I count with great skills in the event coordination and logistics, analytical ability and decision making.
I have experience working in England for five years.
Professional profile for resume 2:
::- I am a computer engineer highly responsible, creative, with initiative and punctuality, I responsibly assume the challenges and goals that the organization assigns me, adaptability to change, staff management, ability to work in teams, ability to work under high pressure, as well as to solve problems efficiently and achieve productivity goals set by the company and my work group. Experience working in Dubai for seven years.
Professional profile for resume 3:
::- As an Industrial Engineer, my human, academic and work formation has focused on the development and implementation of useful proposals in the field of productivity, with extensive experience in management and preventive maintenance of machinery and also as plant manager :
Strongly committed to the time and motion research reaching leadership skills to promote teamwork, with ten years experience in management of industrial machines, industrial maintenance, quality systems implementation with different products, marketing, equipment of continuous lines, with knowledge about computer systems such as Word, Excel, PowerPoint, Internet CG1, among others. With a very wide vision for the benefit of both collective and personal.
Professional profile for resume 4: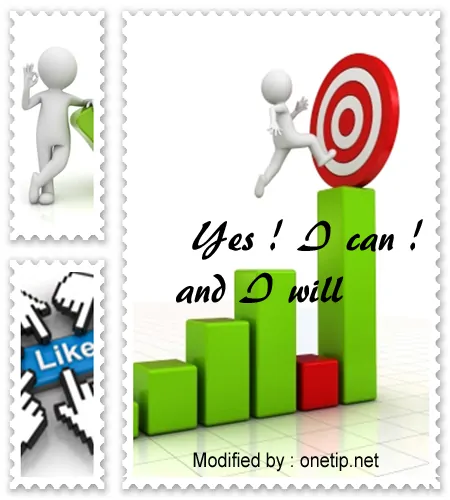 ::- I am a surgeon with the capacity to offer solutions learned from the most common medical institutions in the general population.
In both the outpatient and emergency department and hospital approached from the ethical point of view and based on an ongoing study of the medical literature and protocols of each institution with great support in my personal experience, this actually allows me a quick and easy understanding about the patient's circumstances and their environment, with social consciousness and courage both individual and the community at large.
I consider myself respectful, dutiful to his duty, proactive, and scholar, I also can really speak the English because I was working in Canada for five years and also I am working in Australia now since 2005.
Professional profile templates 1:
::- Systems Engineer with a superior knowledge in multiple operating systems (Linux, Windows), a lot of software applications such as Windows, Office 2003 and Office 2007.
I posses some basic knowledge of MATLAB, computer maintenance, information systems, business modeling tool implementing the Business Modelling Method, Unified Modeling Language (UML), systems approaches and simulation.
Professional profile templates 2:
::- Business Administrator with a lot of experience about Tourism and Hotel, with an emphasis on human resource departments, I have also interest in the market area in terms of customer service, market research, and consumer behavior and brand management.
My internship at the University was undertaken in the commercial area, as an assistant to the Head of Sales and Marketing, where I had the opportunity to work face to face with the customers, providing them with the products offered by the company, following up on old clients and fulfilling many processes to gain new customers.
Professional profile templates 3:
::- Systems Engineer and a master's degree on Information Systems, I currently live in Australia. I have experience solving problems in the areas of customer service and working under pressure and with very short delivery times.
Professional profile templates 4:
::- Work technician in business management with job experience in the area of management and marketing, with excellent interpersonal relations and ability to work in teams or individually, with a high sense of responsibility and easy interpretation of organizational policies of companies, I am also capable of developing any assigned task or function as efficiently as possible.
Professional profile templates 6:
::- Master in Electrical Engineering and systems at La Sapienza University (Italy), interested in expanding my professional experience relating to my career, whether in the area of control, automation process, telecommunications or other related areas, my communication skills has been already proven, I also count with skills in teamwork and achievement of objectives, proactive, responsible, creative, punctual and identified with the company.
Professional profile templates 7:
::- Business Administrator, with experience in the commercial area and contact center customer service, critical capacity, initiation and courageous skills, leadership and really good teamwork performance :
I can carry on an appropriate maintaining and developing of many internal and external customers, understanding and managing about the customer service processes like suggestions, complaints and claims, experience as a coordinator, personal management and training programs.
Professional profile for job openings 1 :
::- Bilingual electrical engineer who graduated from the Bocconi University (Milan, Italy) with 8 years experienced in: Engineering, design and drafting using AutoCAD 2008 for projects like electrical installations for residential, commercial and industrial areas.
Field Engineering for Electrical Works applied to urban planning. I can develop transitional House Equipment Simulation and the implementation of Data Acquisition Board. I also got knowledge about the Meters electricity consumption.
Professional profile for job openings 2 :
::- Licensed of International Business, courageous, enthusiastic, very dynamic and the desire to make things better and faster, the biggest will to succeed in life, I can play in the functions entrusted to me no matter what it is about, I think I have very good experience, and desire to exploit what has already been done in a better position for me and my family.
Professional profile for job openings 3 :
::- I am a Public Accountant with Master's degree in tax law with a multifaceted and it is enriched by the different areas where I have worked, both in the legal and financial system.
Such is the case as a public servant in the area of taxes, mortgage industry, mortgage credits, and real estate sales. I think in all my jobs I have worked with great dedication and care and each one of my old jobs gave me a great lesson.
Professional profile for job openings 3 :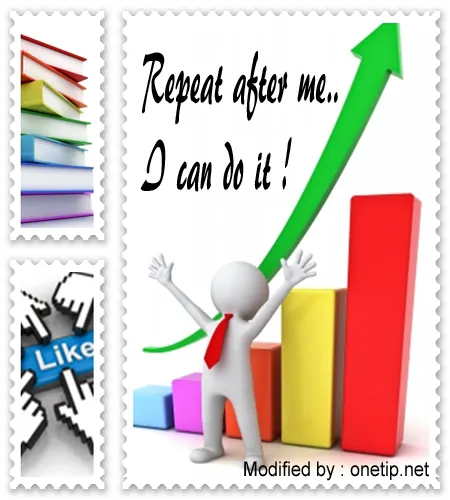 ::- Licensed of Human Resource Management, with extensive knowledge of applicable strategies to selection processes, training and adult-oriented transmission, construction, the consolidation and the development of new knowledge, twelve years of experience in technical assistance plans exclusively for the search of quality and the development of social welfare services, ability to initiate the collective construction, besides the knowledge sharing, intra-and inter-area coordination.
Resume profile 1:

::- Professional in social communication and journalism, communication skills and knowledge in business, with leadership, support and implement the communication process of the companies and fulfill the objectives demanded by each company. By properly using different means of internal and external communications, with responsibility, ethics and commitment.
Resume profile 2:

::- The received academic training and my professional work have allowed me to build a project of life characterized by ethics, responsibility, respect for difference that leads to dignified treatment, for others, the society and the institution I will work for, I have conceptual clarity and some kind of ability for the structures and project leadership, the teamwork and the handling of interpersonal skills. I have continued interest in professional development.
Resume profile 3:
::- I am an industrial Engineer with solid experience in the productive and service sector. My personality combines technical training with corporate experience. I count with superior intelligence and also learning skills.
I am able to work under minimal supervision in pressure situations, in challenging and competitive environments.
Able to identify, correct and make decisions against any kind of problems. I am responsible and adaptable; I count with quick absorption of new technologies.
Partnership and teamwork are some of my characteristics. I can handle the English, German, Italian and also some software.
Resume profile 4: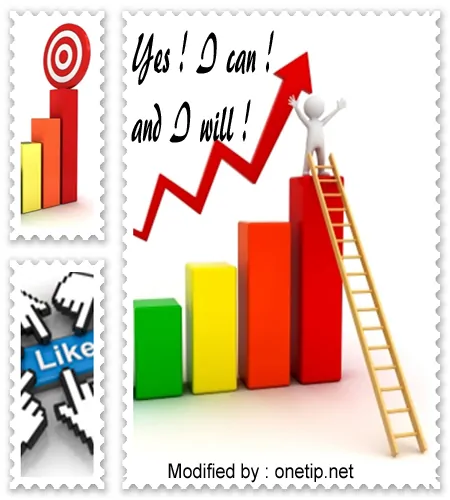 Related posts :
Apology letters for a meetings absence
Best professional profile summary for resume
Download lawyers professional profile & goals
Download resume profile samples
How to write a career objective on a resume
Good bye messages for office colleagues
Job promotion acceptance speech
Letter to ask for a job opportunity
Overtime request letter
Professional interests and career objectives
Sample letter to introduce myself as the new boss
Salary adjustment letter sample
Systems engineer cover letter sample
Images credits :
Yes I can cards for her 1,2,3,4,5 : Original image courtesy of "Master isolated"/ FreeDigitalPhotos.net ,
Modified by onetip.net
Image: sheelamohan / FreeDigitalPhotos.net
resume qualifications examples,sample professional reference list,professional profile samples,professional profile examples,professional profile template,professional profile example,professional figure,linkedin summary generator,professional profile examples for teachers,professional profile examples for administrative assistant,writing a professional profile,professional figure
If you liked this page you can help us sharing with your friends on Facebook,Instagram,Messenger,Twitter,Whatsapp. Also if you want you can help this website by sending your best professional profile summary for your resume, and will be published, others friends will thank you