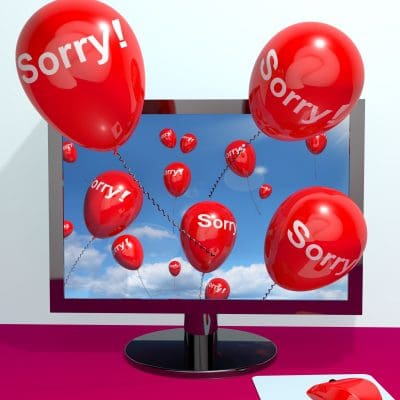 Phrases to ask forgiveness via SMS
When we're wrong and we hurt someone we love is a very sad moment and makes us feel terrible. It is said that when we hurt a heart a leaf gets wrinkled, once it's done it can't be restored to its original state, that is the reason that makes repentance and forgiveness very complicated when we hurt someone, but do not worry, it is better to ask forgiveness than to simply forget about it.
Thanks to the technology that makes communication more accessible between people, we can take advantage of text messaging, sending an SMS apologizing for any wrong act we have committed. Up ahead we offer you a list of some phrases to apologize via SMS.
Free list of nice phrases to ask forgiveness:
– "I beg you forgive me for having acted improperly yesterday, the bad news you gave me altered me and I wanted to unleash my anger with someone and so I ended up hurting you, I felt very sad and worried all this time, thinking about the damage I made you, it wasn't your fault at all, please forgive me. I cannot find the right words to let you know how bad I feel, I promise not to mistreat you again."
Category :I'm sorry phrases
– "I have not been able to see in you the great value you have and I let myself fall for superfluous things, my life is nothing if you're not by my side, I need your love, your hands, I beg you forgiveness. If you'd like I can get on my knees to apologize so my life can be peaceful and happy once again, I love you with all my heart. "
Category :I'm sorry phrases
– "Honey, I'm so sorry, would you forgive me? All this time you've helped me and supported me in everything I have done and now that you need me, I cannot help you. Forgive me if I have failed you, but I cannot be right now there with you to help you, love I beg you to please forgive me and let me mend my mistakes, I'll do anything you ask. "
Category :I'm sorry phrases
– "Please I ask you to give me another chance to show you that I'm totally sorry, please forgive me and let me be with you again, start all over again, accept my apologies and let my life be happy again and I promise to give you much love, and if you want I can apologize all you want as long as you forgive me."
Category :I'm sorry phrases
– " Once again I return to you to ask for forgiveness, I was wrong I did not follow your advice and your words of wisdom and judged you so immaturely, I did not realize that what you said was true. It is very sad to wake up every morning knowing that I have hurt you, if we're not friends again, I understand, but I'll do everything in my power to get your forgiveness, and when that time comes I'll prove I deserve a new opportunity. "
Category :I'm sorry phrases
Use any of these phrases and post them on Facebook, Twitter or SMS and apologize to someone you've hurt.
Image courtesy of "Stuart Miles" / FreeDigitalPhotos.net
Send your originals Sms, text, text messages, quotes, I'm sorry phrases, and will be published, others friends will thank you .
Tags:
i'm sorry messages, i'm sorry phrases, i'm sorry poems, i'm sorry quotations, i'm sorry sms, i'm sorry text messages, i'm sorry texts, i'm sorry thoughts, i'm sorry verses, i'm sorry wordings