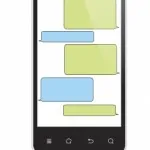 The most popular apps for your Android device
The Android operating system is one of the most versatile in the world today for all kinds of devices, whether tablets, cell phones, DVD Blue Ray, or smart TVs. Through the Play Store you can find a myriad of applications that are useful for almost anything you can imagine.
There are applications that are popular within Android users and most of them are free. This section will tell you which are the most popular being the most downloaded and used by users around the globe are applications.
WhatsApp Messenger
Undoubtedly this instant messaging application is the most used worldwide because through it you can send SMS for free, images, photos, small voice messages and emoticons to many other users who have the same application. It is also possible to create group chats, send your location and create your own profile.
Facebook
Facebook is one of the most popular social networks around the world and has its own application for Android operating system. For ease of use, according to your needs, you can find in the Android store two versions of this application: Facebook Messenger and Facebook.
The first is the instant messaging service that uses Facebook and the second is a very similar version that you use on your computer, it will see the latest from your contacts, share all kinds of information and talk to your contacts are online.
Skype
Skype is an instant messaging and video chat application that is popular worldwide and has launched its own application for Android devices use. A new feature of this application is that it has a locator contact with which you can add to all your friends and contacts that have an account in Skype. It is a completely free application and you are in the Play Store.
Clean Master
The utilitarian applications used to optimize the performance of your Android device also fairly constant popularity. Clean Master is an application that allows us to clean the memory of our device with which all applications run faster and the battery will last us much longer.
Through this application you can delete temporary files, determine which applications are used and not get rid of anything that occupies memory and you do not need. This is an application that you must have if you've noticed that your device does not perform as before.
Shazam
This application is gaining much popularity with each passing day. Its main novelty for us is that you can identify any song, album author that you have heard lately. Whenever identifies the song it will give you a link to download the mp3 via the Amazon store. Besides this application you can show the lyrics, while playing and also gives you the option to share it with your contacts on social networks.
Aviary Photo Editor
This is the application that is more used to take pictures with the camera of your device and make a complete edition. It is a very simple and easy to with which you can get the best photographs and apply a lot of special effects. Also you can work with any image you have downloaded from the net.
If you want to know what are the best ranked apps, you can visit the Android Play Store.
Image courtesy of "patrisyu" / FreeDigitalPhotos.net
If you liked this page you can help us by giving us a "like" on facebook, G+, twitter, others friends will thank you .
Tags:
good tips for android, the best apps, excellent software for android, apps for android devices, apps for smartphones, free good tips for android, free good advices for android, android devices and internet, excellent tips for your android, free advices for your android