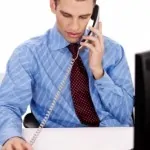 Excellent collection letter samples
The letters demanding payment, serve as notification that makes a natural or legal person to claim payment of a debt or an obligation.
The purpose of this letter is to give a last warning before being obliged to resort to legal action to demand payment. The letter makes clear a deadline within which is due on the respective payment to the debtor free to face a legal process.
There is another document called a payment order which should not be confused with the summons or requirement to pay. The command corresponds to a higher level if the demand for payment was not fulfilled, ie begins the judicial process.
Within the intimate missives payment we can find several categories which range according to each situation. In this section we bring you three examples of letter of demand for payment that will be of great help in drafting your own documents.
Example 1 of a collection letter:
Piura, September 20th, 2013
Mr. Pedro Galindo
340 Prado Street
Piura
I'm Javier Hugo Arevalo Cárdenas, patent lawyer, and I represent Mrs. Anastasia Berrido Lopez. The reason for this is to demand the cancellation of all S/.4000 (four thousand Nuevos Soles) you have as a debt with my client, within the next 20 calendar days.
The debt cancellation can be made at the offices located at 2012 Arenales Avenue, in schedule 8 AM 5 P.M.
In the case in which time get spent without the relevant payment is made, we will inform you that we get attached to the legal actions under current law.
Sincerely,
__________________________
Example 2 of a collection letter:
Lima, September 10th, 2013
Ms. Diana Brozovich
560 Canto Avenue
Lima
My name is Johana Da Costa, identified with DNI No 4506723 and through this I am writing to a to assure you make the payment of the administration of the months of April to August the department No 201 located at 458 Pardo Avenue, district Miraflores, Lima. The total so far is due to S /. 2100 and has a term of 15 calendar days for the cancellation of debt, which begin to run once this document has been received. Remember to approach the building management office during office hours.
Do not forget that the various services provided to the administration building owners are paid with fund management fee. In addition we are aware that if you do not cancel the debt on time, we
Sincerely,
______________________
Example 3 of a collection letter:
Trujillo, October 15th, 2013
Mr. Edward Parra
890 Chaquistambo Street
Trujillo
The reason for this is to require complete cancellation of debt you have incurred S/.6000 me by way of a loan to 12 months plus interest for a total of S /. 1500. I state that you have a period of 15 calendar days to cancel the debt, otherwise will have no choice but to initiate legal actions that have been the case.
To pay you can go to my home located at 860 Huascar Avenue, the Pearl District, Callao or through make a deposit account to 450-345763 National Bank.
Without another dimension, I say goodbye.
Gerson Torres Archila
ID 4320678
______________________
Use the model that best fit to your situation and customize, you will see that it will be very useful.
Image courtesy of "photostock" / FreeDigitalPhotos.net
If you liked this page you can help us by giving us a "like" on facebook, G+, twitter, others friends will thank you .
Tags:
excellent collection letter samples, tips to write a collection letter, advices to write a collection letter, write a collection letter, free tips to write a collection letter, free advises to write a collection letter, good sample of a collection letter