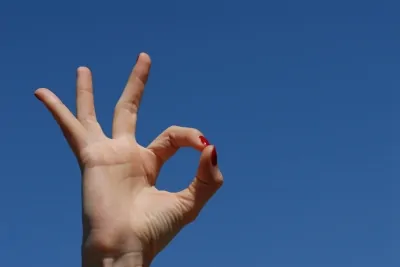 Free guide to thank you letters for good results :
When we achieve our goals we feel very happy for it. Getting good results makes us feel we are doing what is right.
But at this point a question arises: could you have made it without help? In fact, there are occasions when we need aid from one or more people for the success we want. In this article you will see some model thank you letters for good results.
Thank you letter for good results model n°1 :
Lima, February 28, 2011
Pedro Pablo Rojas Bazán
Science Teacher
Colegio San Sebastián
Lima – Peru
Dear Teacher:
We write this letter to thank you for having lead our school's science team in the last inter school contest "Science In Young People's Hands", in which your class of students got the first place. This would not have been possible without your dedication to your job and your good relationship with your students.
I would like to reiterate my appreciation and congratulations for this great achievement for our school, and to express our complete confidence in you.
Sincerely,
Alejandro Martin Vega Y Agüero
Headmaster, Colegio San Sebastián
Thank you letter for good results model n°2 :
Montevideo, September 4, 2008
Sr. Luis Diego Valdivia Gutiérrez
Chief of Production
Textil Santa María
Montevideo – Uruguay
Dear Mr. Valdivia:
We write you this letter to thank you for helping us produce over 15 000 export clothing. Thanks to you, it is possible for us to send this order overseas before the agreed deadline.
We are aware that in the last few weeks you have devoted a great portion of your time to achieving this goal, which no doubt is a great benefit for our company. Your dedication and sacrifice enhance our confidence in you.
I bid you farewell and thank you once more for your commitment to our company.
Sincerely,
Sergio Alonso Rivera Coronado
General Manager
Textil Santa María
Thank you letter for good results model n°3 :
Seville, April 21, 2007
Sr. Patricio Jonás Posada Gamboa
Industrial Electricity Technician
Arcángel S.A
Seville – Spain
Dear Mr. Posada
We write you this letter to express our deepest appreciation for repairing our company's entire electric system. Thanks to your work and professionalism we could start our operations with no inconveniences at all.
Your great support and the results of your work make you a great professional. We reiterate our deepest appreciation.
Sincerely,
Beatriz Tudela Barrantes
Manager
Industrias Molinos Españoles
As you have read in the 3 models above, thank you letters for good results must be both brief and straight to the reasons for our appreciation. Although getting good results has its own satisfactions, it is also important to let people who helped us achieve our goals know that their support was fundamental for our success.
Image: africa / FreeDigitalPhotos.net