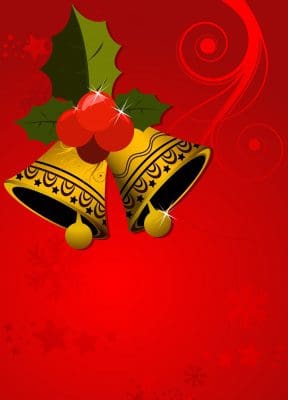 Christmas letters for companies
The Christmas campaign is for many companies, the most important of the year because in it the number of customers and sells are much more. For that reason many business make planes to seize the Christmas time, we can find big discounts, a decorated atmosphere, raffles, shows, etc. The reason of all is generate, in their clients and their employees, a more optimistic attitude.
Another excellent option is send a Christmas message by a missive. Is a more personalized way to do it. For this, next we show you two examples of a Christmas missive for clients, employees and collaborators. Modify them according to your necessities or use them as an example to redact your own. Send them by email or physically.
Example Nº 1 of a Christmas letter for companies:
La Rebaja Store
Av. Gardenias Nº 572
Phone: 5206810
rebaja@rapid.ed
www.rebajastore.com
Dear La Rebaja Store family:
Through this missive we send you a greeting to our employees, customers and collaborators of La Rebaja store for the Christmas time.
We all have waited with anxiety, along the whole year, the arrival of Christmas and now that we can feel the Christmas spirit everywhere we fill with joy, tranquility and generosity; we want to share with our family and friends.
In our company and along the year, we have made a great effort for offering to our users the most varied commodity, with and unequal quality and the best price of the market plus the most gentle attention of our personal.
In this Christmas we want to express our best wishes to our employees, customers and collaborators because all of you form part of this company and without you La Rebaja store would not exist.
Have a merry Christmas full of joy at the side of your families. And these good feelings that Christmas awakes in all of us be kept along the year which begins.
Much happiness.
Is the desire of,
La Rebaja Store.
Example Nº 2 of a Christmas letter for companies:
INGESA LTDA
Av. Parihuelas 820
Phone: 7478265
ingesa@mail.to
www.ingesa.cb
Greetings:
INGESA LTDA sends you this message to wish you the best in this Christmas to all of you, our employees and users.
First, we want to express our gratitude. To our employees because with their endeavor and effort day by day have become us into one of the bigger and dependable companies in the sector and to our users to trust in us and for see us as an ally, becoming us in a company leader in the country.
Second, we want to express you our most sincere congratulations in this Christmas, we wish that the union and happiness join your families in this Christmas eve to celebrate the birth of the child God and the new year brings you much success and prosperity.
We hope keep counting with you in the year which begins.
Attentively,
INGESA LTDA
Image courtesy of "maple" / FreeDigitalPhotos.net
If you liked this page you can help us by giving us a "like" on facebook, G+, twitter.
Tags:
tips to write a christmas letter for companies, how to write a christmas letter for companies, excellent christmas letter for companies samples, tips to write a christmas letter for companies, advices to write a christmas letter for companies, writing a christmas letter for companies, free tips to write a christmas letter for companies, free advises to write a christmas letter for companies, how to write a beautiful christmas letter for companies, good sample of a christmas letter for companies