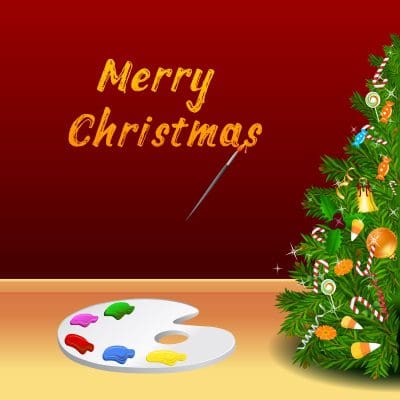 Nice Christmas letters for customers
Customers are an essential component of business because without them there would not be anyone who to sell a product or offer a service. It is for this reason that every business should have much of its efforts and resources on attracting new customers and maintain satisfaction by providing them the best service and care possible.
With the arrival of a special date as it is Christmas, sales increase dramatically and the number of customers also increases and is for this reason that you should pay special attention during the December dates to achieve customer satisfaction and gain all their confidence in you and your products.
One of the ways in which we can make our customers feel good at Christmas time is through a business letter for Christmas. Give a letter expressing to the customers your best wishes for Christmas using any of the models we bring you below. Modify them according to your needs or use them to create your own.
Example 1 of a Christmas letter for customers:
Storage success
No 2010 Republic Avenue
phone 4965830
almacenesexito@ventas.gh
www.almacenesexito.com
Dear Customer
It is a pleasure for us to contact you to assure you to receive our greetings and wish you well in this Christmas.
Christmas is an expected date for all throughout the year, being the best opportunity for us to share unforgettable moments full of much happiness by the side of our family and friends.
In our business we are all part of a family business and our customers also make our family because they are our reason for being so to have your preference fills us with great satisfaction.
We always strive to have our stores the best products with higher quality and of course the best price for all our customers to be truly satisfied.
Is our most sincere wish that this Christmas you all can feel the tranquility and peace that it brings and to celebrate the birth of the Savior, the best feelings come from our hearts to share with our families and friends and make a better world.
We wish you a very happy Christmas and New Year filled with many successes and prosperity.
Sincerely,
Storage Success
Example 2 of a Christmas letters for customers:
Laundry Softmatic
No 674 Bolivar Avenue
phone 8469240
www.softmaticlavanderia.pg
Dear and honored guests:
Through this letter, we want to greet you and express our most heartfelt wishes this holiday season.
Christmas is a beautiful time in which we aside bad things of the world and focus on what really matters: it is the love and affection of our friends and family. They are, in fact, the greatest treasure we have in this world.
It is our hope that this Christmas your hearts get full of the best feelings to share with family and with all those people who really need it, doesn't matter how much or few you have.
Have a Happy Christmas by the side of yours, I wish your family bonding ties hard and you become more united in the new year with so much prosperity and success.
Sincerely,
Laundry Softmatic
Image courtesy of "digitalart" / FreeDigitalPhotos.net
If you liked this page you can help us by giving us a "like" on facebook, G+, twitter.
Tags:
tips to write a christmas letter for customers, how to write a christmas letter for customers, excellent christmas letter for customers samples, tips to write a christmas letter for customers, advices to write a christmas letter for customers, writing a christmas letter for customers, free tips to write a christmas letter for customers, free advises to write a christmas letter for customers, how to write a beautiful christmas letter for customers, good sample of a christmas letter for customers