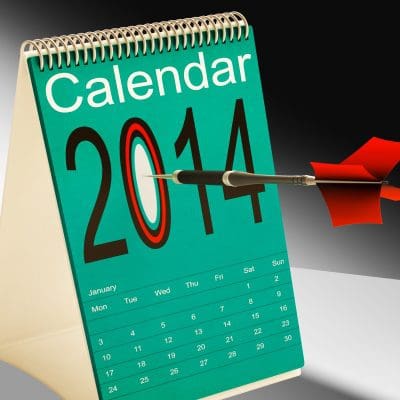 Nice Christmas letters for companies
The business world doesn't forget the celebrations of the year and especially Christmas and the New Year. That's why during Christmas all companies use this celebration to get closer to their employees, their customers and the community and wish them the best.
Many companies use television publicity and radio with more accessible media like internet, but something that will never be out of fashion to send a congratulation message in Christmas is a company missive.
In this section we bring you two models of company missive with Christmas reasons that will be helpful to wish a merry Christmas to all people related with the company.
Example 1 of a Christmas letter for companies:
AMTEC LTDA
Av. Libertadores 560
Phone: 5923400
www.amtec.zz
To our public:
Amtec LTDA, cleaning product distributor makes you a cordial greeting for Christmas.
We distribute a wide spectrum of cleaning products and we have become in the best option to supply your business. We thank to our customers collaborators to believe in us and help us to be one of the leaders companies in our scope.
For Christmas we want to wish you much happiness in the Christmas eve and enjoy at the side of your family all the magic of Christmas.
The arrival of child God makes rebirth in our hearts the best feelings of forgiveness, generosity and love.
Merry Christmas and prosperous New Year to all.
Until the next opportunity.
Cordially,
Amtec LTDA
Example 2 of a Christmas letter for companies:
El Padrino Corporation
Av. López de Vega 2840
Phone: 2684600
www.padrinocorp.com
Dear customers:
We are El Padrino Corporation, the company leader in sales of electrodomestics of the country and we send you a greeting in this December festivities.
Our reason of being is our customers and for that we strive day by day offering you the best electrodomestics and home products of the best brands, at the same price, but with an excellent quality and the best warranty of the market. As part of our commitment with our customers and community, in this occasion we send you a warm Christmas salute and our best wishes for the year which begins.
We wish you a Merry Christmas at the side of your families and loved ones sharing in the Christmas eve a beautiful family reunion to celebrate the birth of Jesus in the manger. Besides we wish you much prosperity and success in the year which begins.
Are the desires of
El Padrino Corporation
Don't forget to put the complete information of your company in the top part and follow a similar structure in the redaction of your missive.
Image courtesy of "Stuart Miles" / FreeDigitalPhotos.net
If you liked this page you can help us by giving us a "like" on facebook, G+, twitter.
Tags:
tips to write a christmas letter for companies, how to write a christmas letter for companies, excellent christmas letter for companies samples, tips to write a christmas letter for companies, advices to write a christmas letter for companies, writing a christmas letter for companies, free tips to write a christmas letter for companies, free advises to write a christmas letter for companies, how to write a beautiful christmas letter for companies, good sample of a christmas letter for companies