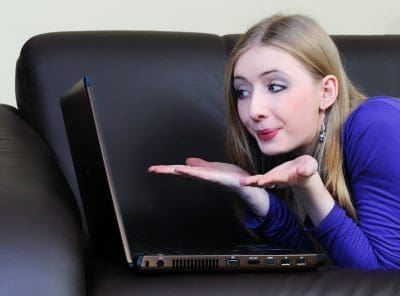 Benefits of moving from Messenger to Skype
This year we will see good bye to the pleasantly remembered and famous Messenger because Microsoft has decided to continue only with Skype in regard to instant messaging.
To facilitate this change users of messenger do not have fill up a Skype account registration, they can directly enter the same username and password they had in Messenger and even with your Facebook account.
But surely you're wondering what benefits this change brings you and therefore in this section we will show what advantages gives us Skype.
Keep your account
You can access Skype directly with your Messenger account, even with your Facebook account. This way you will not have to fill out records and answer questions and even you will not lose your contacts you had in Messenger.
Video calls
The video call service that offers Skype allows you to connect with your friends to chat and see them totally free. To access this service you just need a computer with a microphone, a webcam and speaker. The picture quality is very good and even gives you the option to view in full screen mode.
Calls and text messages
Besides video calling service you can call mobile and landline phones directly to your Skype, you can also send text messages to any phone. To enjoy this service you need to buy Skype credit or have any of the payment options that Skype offers.
Skype Phone Number
Skype gives you one phone number service which lets you receive calls from people in other countries from fixed or mobile and directly to your Skype. Also if you are not connected when receiving a call, you can leave a voice message.
Importing Contacts
Skype gives you the option to import all your contacts from your Facebook accounts and other accounts where you have instant messaging service so you can have them all in one account.
Chat groups administration
You can create chat groups with your friends and start talking with them. Skype allows you to group your contacts in lists just like in the Messenger. If you chat on Skype can use emoticons and edit the font size to make it that you like.
Edit Profile
You can make any changes you want both your image as well as in your landline and cell numbers. In addition you can also edit your data and set your privacy, which means you can determine if you profile will be public or shared only be with your friends. In this part you can make a short presentation of yourself.
Wi Fi access
You can access your Skype account spot by connecting to the Internet via Wi-Fi. The connection will be as if you will enter from any computer with internet connection without any complications. The fee for this service is charged per minute and is debited from your credit.
Portable Account
When moving your account to the Skype service you can see your messages from all PCs, laptops, tablets, smart phones and any computer connected to the Internet.
These are some of the benefits you get when moving from Messenger to Skype. Come back to this website for more useful information.
Image courtesy of "Michal Marcol" / FreeDigitalPhotos.net
Tags:
good benefits of skype, good advantages of skype, good information about skype, very good benefits of skype, very good advantages of skype, very good information about skype, excellent benefits of skype, excellent advantages of skype, excellent information about skype, advatages of migrating to skype