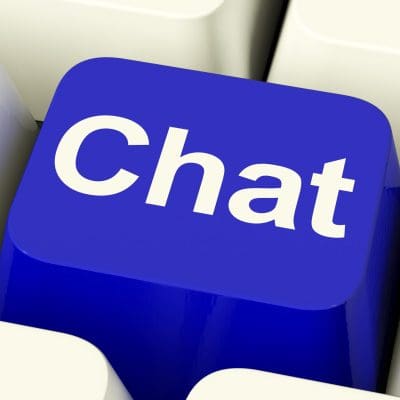 Why to migrate to skype
In this 2013 we say goodbye to a great messaging service, the world famous and remembered forever msn Messenger. Very soon, this tool will be deactivated and its services, including also their users, will integrate Skype.
You might wonder if it's something convenient and also whether it will be equal or better service than that offered by Messenger and that is why in this article we will tell you what are features of Skype and what advantages we will have for using that service. So get ready for a change that will make your life better.
Video calls
This communication system is a favorite of everyone and with Skype is free. With Skype video calling system you will see a full screen of the person you speak and talk to them. You have the option to make a video call with someone else and additionally up to 10 contacts in a group.
Calls
It's the most attractive of Skype and it has become one of the most used communication tools. With the Skype calling service will save a lot of money to call landlines and mobile and not only within your country but to any country in the world.
To enjoy this service you must purchase Skype credit or use any of the payment options that Skype offers you. And best of all, you can also pay in local currency and you have multiple options to pay.
Portability
With your Skype account you can access their services from your personal computer, your laptop or any other device that accesses the Internet. Even from a public place through Wi Fi. Remember that Skype Credit will be deducted from your plan contracted for each minute of call you make.
Contacts
To start using Skype not only will not lose your Messenger contacts but you can also import your contacts from facebook and all Microsoft services you use.
You have the option to view all your contact information and also add extra information such as home address, telephone and mobile with just a click on them. Also, if your contact is online, you can send messages immediately.
Personalize
Skype gives you the option to configure your account the way you want and thus give your personal touch, such as displaying a special list of contacts or changing your status. You can also insert and modify a profile picture, change your contact address, phone number, city of residence, and many other things.
These are just some of the advantages that Skype has for you in this year and many more are waiting for you. So change to Skype and have the satisfaction of having the best system to always be contacted with your family and friends.
Come back soon for messages, phrases for special dates or any useful information about technology, internet, we always renovate this website.
Image courtesy of "Stuart Miles" / FreeDigitalPhotos.net
Tags:
good benefits of skype, good advantages of skypes, good information about skype, very good benefits of skype, very good advantages of skypes, very good information about skype, excellent benefits of skype, excellent advantages of skypes, excellent information about skype, advatages of migrating to skype