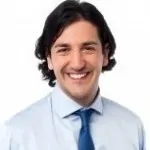 How to attend a job interview
If you sent your resume to several companies and had the luck of being selected for a personal interview, then you should think about how you should introduce yourself that day to finish "selling" them the idea to the interviewer that you are the right person for the job opening. You will have to prove that you are the person that your CV says you are and convince the interviewer that you can achieve success.
Before the interview it is desirable that you investigate the most you can about the company you are applying to. Rehearse the questions you think they can ask you and the answers you think would be the most suitable. Highlight your qualities but without arrogance. Prepare the speech that will convince the recruiter that you are the best candidate for the job.
Once you have prepared your questions and answers, it is time to decide what you will wear on that day. There is only one chance to make a good impression and it is necessary according to the post, to choose the dress that you think goes better with him or the company (as you have researched it) but without leaving your comfort. Do not miss the naturalness and never stop being yourself, otherwise it will be noted in the interview. If you are unsure, consult with someone you trust. You cannot afford to go to a job interview with a bad combination of clothes.
Neither can you ignore the golden rule for making a good impression: grooming impeccable, in other words, hair clean and tidy, if you are a man you must have your beard and mustache trimmed, and if you are a woman you must lead a sober makeup that suits you. And for both, do not wear a perfume that is so strong that it will make the interviewer dizzy. Clothes have to be clean and well ironed, short nails, shiny shoes, among others. If you intend to carry accessories, they must be only the necessary. In this case, the less the better.
Now for the most expected moment, the time of the interview. We recommend that you arrive a few minutes early. When you enter the office, greet politely, sit down when requested and talk once he starts asking you questions. Remember to sit up straight and comfortable. Do not stretch your legs or sit at the edge of the chair, it is not well seen.
Try nodding or shaking your head as he talks because it will demonstrate him that he has your attention and interest in what he is saying. Do not make your answers very long but neither reply only "yes" or "no" without giving a reason. Use simple language without big words and express yourself naturally, remembering that you are talking to the person that could accept you in your next job.
Let the interviewer lead the conversation and watch the tone of your voice and vocalization. No long ramblings, do not gesticulate too much or cross your arms or legs because that indicates discomfort and distrust. Smile when necessary, always looking in the eye and sincerely.
When the interview ends, say goodbye with confidence and kindness, asking how and when you will get the answer.
Hopefully these tips will help you prepare in the most appropriate way for your next job interview. Best of luck.
Image courtesy of "stockimages" / FreeDigitalPhotos.net
If you liked this page you can help us by giving us a "like" on facebook, G+, twitter, others friends will thank you .
Tags:
free work tips, free job tips, the best job inteview tips, excellent job tips, very good work tips, excellent job advices, free work advices, free job interview advices, excellent work ideas, the best job interview ideas