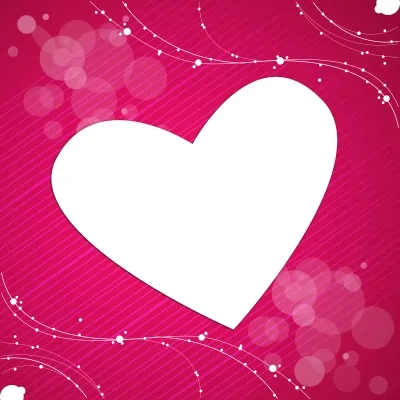 Cute anniversary letters
If the first month of dating is cute, the first year of dating is extra special. Not all couples are able to meet their first year of dating. After the first month, the first year is the second test of fire that the couple must pass. In the first year, we discover the defects of our partner, or rather what we do not like about the other person and so have decide whether we want them like that or if we split up.
If you have met one year dating and are looking for some special detail for this day, you may want to write a love letter in which you can mention all the beautiful feelings that accompany you on this meaningful date. We leave two models of letter to inspire you to write a very special and personal letter to your partner.
Free example 1 of an anniversary letter:
Hello love,
Today is a very special day, huge day for me. I hope it is for you too. Today we meet our first year of dating. 365 days together seem very few right?
I remember very well the first day I met you. I remember I liked you since that time and I did not imagine that I would get to be with you someday. But you see, here we are celebrating a year of dating. A great year, a year full of love and a year I will never forget you because you made it unforgettable for me.
I know we had some problems, but we knew how to solve them and that is why I feel so proud to be by your side despite all that.
I am very happy and full of dreams and wishes. Dreams of spending one more year by your side, to be able to live wonderful things with you, loving you as usual, without fatigue.
You are the best thing that has ever happened to me. You are what I always dreamed of and I do not want to trade you for anything or for anyone.
Happy anniversary my love, we still have much to live and much to share. I love you.
Happy Anniversary my love!
Free example 2 of an anniversary letter:
I cannot believe that time has passed so quickly. I feel as if it had only been months since I first kissed you. That wonderful day when I first told you how I felt about you. Those words that I will repeat for you every day of my life.
This year is just a beautiful beginning of what will be a long love stroy. That is what I think because get along great with each other, we laugh a lot together, we like the same things and most of all we love each other too.
This year has been one of the happiest of my life, I have come to love as never thought I could love. You bring out the best in me, you get all those good feelings in my heart and make me feel very happy.
Today I want to do something special, no matter what we do, I just want to remember this say and keep it forever in my heart.
I may not give you a great gift but whatever I give you, I give it to you with all my love. With this love that has become infinite for you.
Thanks for appearing in my life, for being you. Being cute, funny, my friend and may protector. You are the perfect guy for me; never forget all that I feel for you. I love you.
We hope these cards have been helpful and that you get to spend a great day on your first anniversary of dating.
Image courtesy of "digitalart" / FreeDigitalPhotos.net
If you liked this page you can help us by giving us a "like" on facebook, G+, twitter, others friends will thank you .
Tags:
excellent anniversary letter samples, tips to write an anniversary letter, advices to write an anniversary letter, write an anniversary letter, free tips to write an anniversary letter, free advises to write an anniversary letter, good sample of an anniversary letter