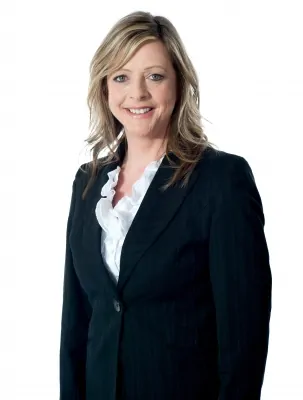 Good CV Examples
The resume, or curriculum, is the document that anyone who is looking for employment should be used to apply for a job offer. This way, the recruiter will know the basic facts about your educational background, work experience and personal information and so, using a pre-determined criterion if you are a strong candidate to fill the job you will be called to interview. A curriculum has greater credibility when documented, ie has support documents, especially the educational background and work experience of the applicant.
A resume should also contain a paragraph a short description of the achievements that the applicant has earned throughout his career, the organization where he has worked, starting with the most recent and ending with the oldest. If you you include the information that corresponds to your achievements will increase your chances of being called to interview and gain the vacant.
In this section we show two examples of resume oriented to achievements, use them, they will be very helpful.
Example 1 of a CV:
Names: Hugo Andres
Surname: Zapata Guzman
Address: 892 Landázuri St.
Phone: 2208900
Email: hugoguz@mail.ab
Presentation
I am a Software Engineer focused on programming related industrial applications. I am a responsible, honest and professional with high ethical sense.
Professional experience
2011-2013: Ecotema SA – Development Engineer.
2010: Infomex – Engineer programming and control.
2009: SA Indumix – Head of the process area.
Vocational
2008 – 2009: Specialization in Control Systems, University of the Andes.
2002 – 2007: Bachelor of Systems Engineering – Universidad Cesar Gomez
Outstanding achievements
2013: Award for "Excellence in the digitization of information" by the institute to promote information technologies the company Ecotema SA thanks to the work of the software development department.
2010: Employee of the Year Award for outstanding achievements in the management and administration of resources. Awarded by the company Infomex.
Further Studies
Cisco CCNA Certification – Javeriana University
Advanced English – American Institute.
Example 2 of a CV:
Name: Diana Andrea
Surname: Garrido Uran
Address: 920 Huachipato Jr.
Phone: 60204589
Email: garridodiana@mailmas.cn
Presentation
I am a teacher in the area of science, and I believe that the education of new generations must face these awareness about the reality of the country so they can make a difference.
Professional experience
2010 – 2013: College Fontana – Faculty of Natural Sciences.
2008 – 2009: Lomas Altomayo Institute – Teaching the area of natural sciences.
Vocational
2010 – 2011: Master of science education – Universidad Santa María
2004 – 2009: Bachelor of Education – Universidad San Pablo
Outstanding achievements
2013: Award "Best Teacher of the Year" awarded by the school to Diana Andrea Fontana Uran Garrido for their performance and achievements in teaching.
2009: Recognition Lomas Altomayo Institute as one of the top 100 institutions in examinations of quality of education.
Further Studies
Office Automation – Peaks Institute
Advanced English – Maller Institute.
Image courtesy of "stockimages" / FreeDigitalPhotos.net
If you liked this page you can help us by giving us a "like" on facebook, G+, twitter, others friends will thank you .
Tags:
excellent work tips, very good job tips, the best cv advices , excellent cv tips, wonderful cv advices, excellent resume ideas, the best resume tips, learn great resume advices, great cv examples, excellent cv ideas