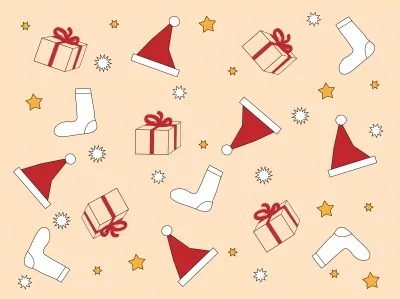 Free List of Christmas Circular Letters for Workers:
We all feel happy when Christmas comes. On that day people seem to bring out their most human side and everybody wants to have a good time with their loved ones.
At home, college, school or work, we all hug someone on Christmas Eve and express our best wishes to our friends and coworkers. At workplaces, chiefs and managers usually write a circular letter to all their workers.
This kind of letter has the same information for everybody who receives it and it circulates among workers. They are usually written when there are important events or dates. In this article there are two model Christmas circular letters for workers. Send it to your workers with your best Christmas wishes.
Model of Christmas Circular Letters for Workers:
Model n° 1
Lima – Peru
06/23/2010
Centro Comercial San Camilo
SUBJECT: "Christmas at San Camilo"
To all our workers:
I am glad to contact all of you on such a special day as Christmas to express my best wishes for all of you and your families. I hope you welcome Christmas with your most loved ones to share and have a truly peaceful night.
At this company, we all think of all of you, and so we invite you all to enjoy a delicious Christmas lunch with all the company's workers and managers. It will b eon December 24 at 2 pm in the main cafeteria.
With no further ado, I leave you and wish you all a merry Christmas.
Fernando Lizárraga Gutiérrez
General Manager
Centro Comercial San Camilo
P.S.: Please sign up at the back to confirm your attendance.
* As you have seen on this first model Christmas circular letter for workers, the manager greets all workers because it is an important date, and invites workers to an event inside the company.
__________________________________________________________________________
Model n° 2
Quito – Ecuador
07/21/2011
Textiles Paramo S.A
SUBJECT: "Celebrating Christmas at Textiles Paramo"
To all workers:
I am glad to write to all those working at this company to wish you all a merry Christmas. I hope you and your families welcome baby Jesus in your hearts and love reigns in your homes on Christmas At Textiles Paramo we also want to celebrate this day with you, and so we invite you all to have an amusing time at "Club Fan Wiesse".
This Christmas gathering will be on December 24 starting at noon. I leave you until next time, and wish you a merry Christmas again. Have a good time.
José Luis Carpio Gómez
General Manager
Textiles Paramo
P.S.: Please sign below to confirm your attendance to this event.
Image: khuruzero / FreeDigitalPhotos.net
Tags:
Christmas Circular Letters for Workers, Free List of Christmas Circular Letters for Workers, Model of Christmas Circular Letters for Workers, Model of Letters for Workers on Christmas, Christmas Letters for Workers, Christmas Letters