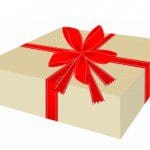 Nice phrases for my mom's birthday
Our mother is an angel who watches over us no matter how we behave, she is in which we can fully trust. Our friend, our confidant, our teacher, etc… Finally after all she was the person who gave us life.
On her birthday we want a happy day, full of surprises and details because she deserves it. If you want an original gift to celebrate this year, we bring the idea to make a speech for her. Some words spoken in front of your family where you will express your love, gratitude and everything you keep in your heart. Then, we leave an example that will inspire you.
Free list of nice phrases for my mom's birthday:
– "Mommy, today I can only thank God for allowing me to enjoy your presence once again. For giving me the best mom in the world and to celebrate this date by your side, accompanied by all those who love us.
Category :birthday messages for my mom
– I have many memories, memories of a lifetime by your side, lovely mother. I have always seen you fighting for us, for your family. I saw you go beyond your strength beyond what is necessary, just so you're good, that we did not miss anything.
Category :birthday messages for my mom
– You are my example and thanks to you I am who I am. You taught me to be a good person, not just talking but showing me with facts how to behave. Despite your mistakes, I think you were the best mother ever. I do not know if you were wrong, just know that everything we live have helped us to be more united and strengthen the love I feel for you, mother.
Category :birthday messages for my mom
– When sometimes, at night, I imagine my life without you; I'm in panic and fear. I can not imagine living my days without you, without your laugh, neither your counsels nor your affections. I feel empty at the thought that one day it will happen so I firmly intend to enjoy you every day you can stay on my side. I would like to tell you all day how I love you and do everything in my power to make you happy, and you did it all my life.
Category :birthday messages for my mom
– I love you mom for all the life lessons you gave me, all your nagging, all your kisses, to fight for us like a wild beast, for showing your sensitive side and mourn, for us to understand that life is not a game, being just as you are. Happy Birthday!
Category :birthday messages for my mom
– I know you will still take many years to live, I pray God to make it so. I love you. "
Category :birthday messages for my mom
We hope that this discourse has allowed you to create your own. In speech you can also include some significant moments in the life of your mother, a story and explain how that made you know more as a person. We are sure that your mom will love and be thrilled.
Image courtesy of "Iamnee" / FreeDigitalPhotos.net
If you liked this page you can help us by giving us a "like" on facebook, G+, twitter. Also if you want you can help this website by sending your originals Sms, text, text messages, quotes, birthday messages for my mom, and will be published, others friends will thank you .
Tags:
birthday messages for my mom, birthday phrases for my mom, birthday sms for my mom, birthday text messages for my mom, birthday texts for my mom, birthday thoughts for my mom, birthday verses for my mom