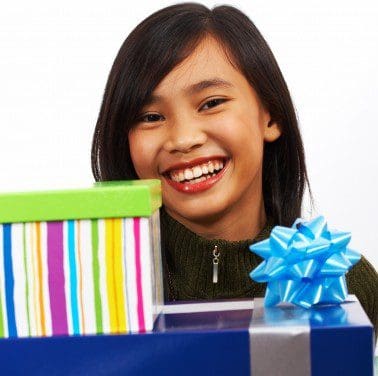 Cute birthday letter for a 15 years old friend
Fifteen are a special age because it is when girls become ladies. That's why this event is eagerly awaited by each one of them.
If you have a friend who is about to turn fifteen and you want to have a special detail with her, then you can write her a letter in which you wish the best and congratulate her for this new phase which will begin in her life.
Then we leave two models to inspire you and create a nice letter to your friend who is about to celebrate this special birthday.
Free birthday letter 1 for a 15 years old friend:
Happy Birthday!
Finally this day came as we both expected. Do you remember I always dreamed of this day? We were planning every detail and dreamed what it would be your dress, decor, etc.. I can only hope that this becomes an unforgettable day for you, friend. It is one of your dreams that is becoming true and I hope that all the dreams you have you can achieve them one to one in the future.
I hope tonight you can dance and laugh like never done before and that the joy of this day will last a lifetime. You deserve all this and more for being the great person you are. You are like my sister and always have being by my side.
I hope this new phase in our lives begins strengthen our friendship and that we remain as united as before. I wish you a great birthday, lots of presents, lots of hugs, kisses and love.
Free birthday letter 2 for a 15 years old friend:
Happy fifteen years friend!
On this special day I want to send my best wishes. You know you're like a sister to me, my best friend and I am very happy to see you turned fifteen, happy to see you and see how everything goes and is ready for the big night.
From now you will begin to experience new things, new experiences and you will begin to see the world through different eyes. I hope that whatever happens, our friendship remains the same, do not split up but instead, will share everything happening to us.
I look forward to celebrating many more of your birthdays and that God will allow me to continue enjoying your existence. I want to thank God to have known you because I think I would not find anyone else like you, no one else to guide me and help me to follow when everything seems to go wrong.
Thanks for being you. Thanks for being my soul sister. I love you and I hope this birthday becomes a memorable one for you.
We hope that these two sample letters have been to your liking. Remember that the most important thing is writing from the heart. These two models are just a little help for you to know what to write and how to write to get to the heart of that special friend. We are confident that your friend will keep the card that you give her with love.
Image courtesy of "Stuart Miles" / FreeDigitalPhotos.net
If you liked this page you can help us by giving us a "like" on facebook, G+, twitter, others friends will thank you .
Tags:
how to write a birthday letter for a 15 years old girl, birthday sample letter for a 15 years old friend, birthday model letter for a 15 years old friend, birthday example letter for a 15 years old friend, tips to write birthday letters, advises to write birthday letters