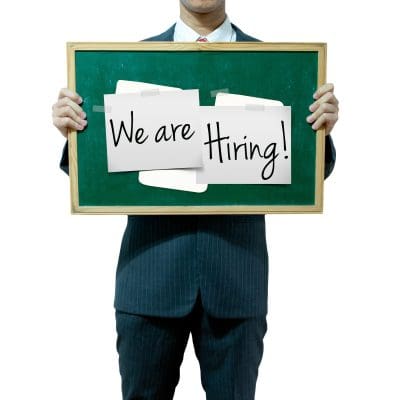 How to write my profile on my CV
One of the most vital parts of a good resume is the professional profile and is therefore crucial to be chosen and called to the job interview.
A professional profile, as well as a presentation, is important because it describes the strengths that will be compared to those requested by the employer, as well as an introduction that leads to the most relevant data, such as work experience and training academic.
If you've always wondered how to write your profile in a proper way and improve your chances of getting hired, this article will tell you how to do it.
Qualities
It is vital that you mention some of your key qualities suitable employment or professional profile requested by the employer. Do not make an accurate description of what they want, rather focus on the strengths that every professional in your field and that you think should be important to your performance in the position to which you aspire. Examples of qualities, may be the ease of teamwork, commitment to the company, the ability to learn quickly, work under pressure, results-oriented, work etc..
Personality
It is also important that your profile make a small description about your personality. Of course you should mention those good characteristics that make you a strong candidate for the job. Employers prefer those who prove to be responsible, honest, punctual, persistent and kind, among others.
General information
In developing your professional profile you will have an opportunity to highlight the important work experience you've had throughout your career, also with respect to your studies. In short, you can say the total years of experience you have, the heading of the companies for which you worked, where you made your studies and what is the highest professional degree you have.
To give you an idea of how to combine the above said, we will give several examples of professional profiles in different areas.
– "I am a civil engineering degree from Universidad de los Andes and I have five years of business experience in the field of construction. I am a very creative person and I like to make my goals a reality, which is why my designs stand out for innovation. "
Category :ideas for cv
– "I am licensed in language education with emphasis on English language. I count eight years of experience in teaching at school and in recognized institutes in the city. Throughout my experience I have been able to find the teaching skills to teach according to the needs and abilities of students forms. "
Category :ideas for cv
– "I am a telecommunications engineer specializing in voice over IP transmission of Columbia University. I have five years experience working in the area of networking and I have always stood by my punctuality, order and delivery of results. I wish to link to a company that allows me to make a career track. "
Category :ideas for cv
– "I'm entitled Attorney, specializing in civil law. I have four years of experience practicing law and during that time I was able to understand the needs of all my clients, whether natural or legal persons. For this reason I consider have the expertise to handle any case. "
Category :ideas for cv
– "I am a licensed veterinarian and I have the expertise in small animals. Through my 10 years of experience and I have learned to know the major diseases and problems affecting the different pets, that is why I can make more accurate diagnoses and prescribe effective treatments that lead to the speedy recovery of my patients. "
Category :ideas for cv
Image courtesy of "basketman" / FreeDigitalPhotos.net
If you liked this page you can help us by giving us a "like" on facebook, G+, twitter, others friends will thank you .
Tags:
important aspects of your cv, very good tips for your curriculum vitae, how to improve your cv and get a good job, learn how to improve your cv and get a work, the best cv tips , very good cv advices, list of excellent cv ideas, important job tips to take into account, take care of important job advices, improving a cv for getting a good job