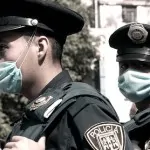 Cell phones work with operative system, as well as many other electronic devices such as the computer.
These use it as an interface medium between the device and the user, but with the improvements in technology communication through the internet and with other devices, the need of going further with technological implementations appeared, with the purpose of been able of using all the possibilities that these technologies could provide; however, as every other operative system, it presented certain vulnerabilities, which makes it possible to be infected by some malicious program.
These malicious programs started in 2004, with the Trojan Skull, which restricts the usage of the cell phone just for phone calls, a worm called cabir was also introduces, this program infected the cell phones with operative systems base in java, such as symbian, which introduced to the cell phone using almost all of its resources and making it almost impossible to turn it on.
These programs were created by hackers and programmers, who use their effort in causing damage to others without a benefit for themselves.
Nowadays, cell phones with operative systems based in symbian series 60 are been affected by virus programmers, specially the brands Nokia, Samsung and Siemens, because those are the ones using these operative systems.
The infection modality and spread of this viruses is through radio connections, also through Bluetooth, but also with through the new Wi-Fi connections in the new cell phones, which are getting infected through the internet; these type of propagation is increasing each year, making it more possible for someone you know to carry a virus in his or her device.
The firm F – Secure, has announced the incorporation of 103 new viruses in the year 2008, and these numbers keep increasing, because currently here are more cases of malfunctioning in cell phones, been the Bluetooth technology the most used to get infected with a virus.
Besides, this year the presence of a new virus has been confirmed, according to the British firm F – Prot, it spreads through the SMS messaging service and it especially affects cell phones with operative systems based in java, according to what they have stated, the text contains a message with this inscription: "OTMOP03KAM HET!", which is a phrase in Russian that says: "no for brainless people"; this virus distributes itself throughout the contact list of the cell phone's memory base.
After this, it sends messages to you, making the memory of the cell phone to be totally filled; its name is Commwarrior.A and the way it commonly uses to infect is through the Bluetooth technology.
The best thing you can do in these cases is having an antivirus software installed in your cell phone.