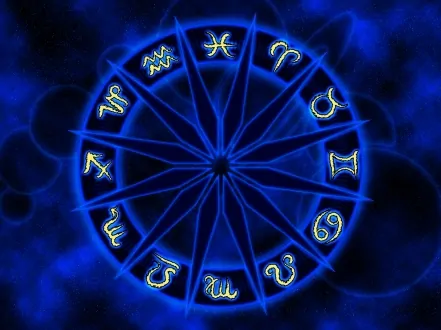 All information about the signs of the Zodiac :
Often the human beings are trying to find what is the future and what we can do about it, that is why the old astrologist made some studies about the sky and its meaning, mixing this knowledge (astronomy) with animal and even with religions. All of this mixing gives us as a result the zodiac, which specifically shows us 12 constellations: Aries, Taurus, Gemini, Cancer, Leo, Virgo, Libra, Scorpio, Sagittarius, Capricorn, Aquarius and Pisces; these are based on a date of birth that determinates the behaviour of each person. 
The meaning of the word zodiac comes from the Greek Zoon which means animal and from Diakos which means wheel, so the word zodiac means wheel of the animals. This concept was born due the astrologist came to the conclusion that there are 360 degrees between the sun and the stars, which can form several figures on the outer space denominated "constellations" the space occupied by each one of these constellations is over 36 degrees. 
The constellations adopted several forms, due their religious origins, mythological roots and the theory of symbols!!!! Here I will detail you the form of the 12 constellations according to their origins: 
Constellations with form of animals 
Aries – sheep 
Taurus – Bull 
Cancer – crab 
Leo – lion 
Capricorn – goat 
Pisces – fishes 
Constellations with mythological forms 
Gemini – the twins Castor and Polux 
 
Constellations with form of symbols 
Libra – the balance 
Virgo – the virgin 
Sagittarius – the archery man 
Aquarius – water 
The occidental astrology uses these constellations due the Chinese people has another kind of zodiac. With these constellations and their conclusions, they will be able of identify each human being's behaviour, which belongs to one of these constellations and with that purpose being able to identify the future behaviour of each one. 
And, How to know what constellation or zodiacal sign each person belong to??? Well, the answer is simple, you only need the birth's date, and here I will show you a chronological schedule where you can find your own zodiacal sign: 
| | |
| --- | --- |
|   |   |
| Aries | From march 21st until April 19th |
| Taurus | From April 20th until may 21st |
| Gemini | From may 22nd  until June 20th |
| Cancer | From June 21st  until July 22nd |
| Leo | From July 23rd  until august 22nd |
| Virgo | From august 23rd until September 22nd |
| Libra | From September 23rd  until October 22nd |
| Scorpion | From October 23rd  until November 21st |
| Sagittarius | From November 22nd  until December 21st |
| Capricorn | From December 22nd  until  January 20th  |
| Aquarius | From January 21st  until  February 19th |
| Pisces | From February 20th  until  march 20th |
Images by:nadirigo
http://www.multimedia-stock.com/nadirigo