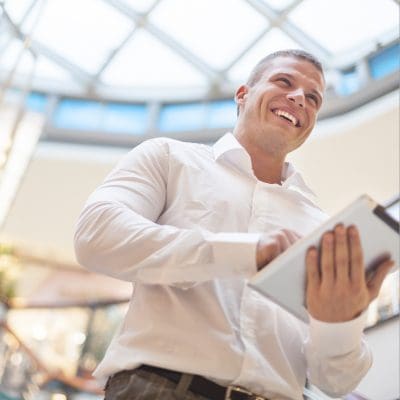 Download the best phrases for free
It is no secret that most of the people using Facebook or Twitter update their statuses quite regularly and also they publish a few phrases in order to draw the attention of their friends and family.
If you search the Internet, you will not have a hard time finding phrases about love, friendship and current subjects.
But if you just want to go further, there are websites in which you can find lots of phrases about almost any topic you can think of. So in this article we will tell you the best websites for you to download witty phrases and then post them in social networks.
Cabinas.net
It is a webpage where you can find many phrases for special occasions such as Christmas, Father's day or Mother's day, among others. In order to access different contents you will find links at the top and at either side of the window.
All phrases are completely free and you can post them wherever you want, you can also share this page with your friends who use Google+. Visit this website at www.cabinas.net
Consejosgratis.es
This website specializes in phrases for all occasions. You will find the different categories on the left, alphabetically organized. When you find the phrase you are looking for, you have the option to leave a review or comment about it and you can also share this page with your contacts from Facebook, Google+ and Twitter.
Login to this website through your internet at: consejosgratis.es
Datosgratis.net
This is a web page is that specializes in phrases of remarkable people who have been influential in our society. This way you can find the best quotes from Albert Einstein, Aristotle, Bob Marley and many others.
You can find the contents classified by category in the left side of the page. This way you can find several sentences about the topic of your choice. You also have the option to share this page with your contacts from Facebook, Google+ and Twitter. The address of this webpage is: datosgratis.net
El argentino.net
In this website you can also find many innovative and totally free phrases. The contents are classified by category, at the top, allowing you to access not only different phrases and proverbs, but also compliments, autographs, letters and sayings.
These quotations can be shared directly with your contacts from Facebook, Google+ and Twitter and also you have the option to subscribe to receive each week an email with the new phrases that have been published. To access this page, you must enter the following address: elargentino.net
Mexicoglobal.net
This is another great option that you have to search and find the best phrases on the subject you can think of and totally free of charge.
To search on this page you must click on the tab that says "themes" and then you will see the different categories. There is also an option with which you can find the phrases by author and thus find the most profound statements by great thinkers such as Aristotle and Descartes and even by more famous artists like Michael Jackson.
You can share those phrases directly with your Facebook contacts. You can access this webpage through the internet at mexicoglobal.net
Image courtesy of "adamr" / FreeDigitalPhotos.net
If you liked this page you can help us by cliking on " I liked it" on facebook, G+, twitter.
Tags:
download phrases for free, download messages for free, download thoughts for free, free websites to find good messages, free websites to find good phrases, free websites to find good thoughts, excellent websites to find good messages, excellent websites to find good phrases, excellent websites to find good thoughts, the best free websites to find phrases