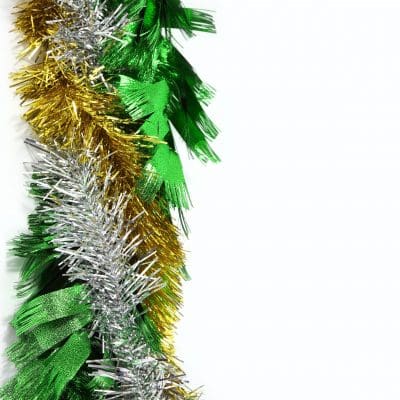 Excellent Christmas letters for companies
There are a lot of alternatives to keep us communicated with the people we love. If you want to send a greeting to a friend or a company in this Christmas, do it by the easiest way sending an email with your good wishes.
The most advantageous of sending an email is that you can do it simultaneously to a lot of destinies and allows you to annex images and/or documents.
Don't wait more and dedicate an email to the companies which you work or who you have any business relation and wish them a nice Christmas. Next we will show you three examples of emails in Christmas for companies.
Example N° 1 of a Christmas letter for companies:
From: "The Island" Restaurant
To: Sun & Sea SAC Distributor
Dear gentlemen:
By this mail we want to express you our good wishes for these festivities in the end of the year.
We appreciate much the business link which unites our The Island Restaurant Company and the distributor Alpha S.A.C.
You are our strategic partners and we are very satisfied with the excellent quality of food products that you provide us. For your efficient work we always are supplied with fresh food for the preparation of our dishes.
In this opportunity we want to salute you and express you our best wishes for the festivities in the end of the year. From our institution we send you this Christmas regard and we wish you much success in the 2014.
Regards,
The Island Restaurant
Example N° 2 of a Christmas letter for companies:
From: Paradise Real-State
To: Human management S.A.
By this message, the company Paradise Real-State, leader in the sector, sends you a regard of Christmas to all his employees and collaborators who form part of their great work team.
We congratulate you because you make a good selection and capacitation process of the stuff that work in our company. The effort that you make day by day is reflected in the excellent work that has each person that works with you. We are grateful for counting with your specialized services and we wish that this work link keeps in the future.
We wish you spend a beautiful Christmas and have a new year full of much success.
Are the sincere wishes of
Paradise Real-State
Example N° 3 of a Christmas letter for companies:
From: Don Bosco Univerisity.
To: Tech Solution S.A.
Dear gentlemen:
Don Bosco University sends you a Christmas regard by this mail to all who are part of the company Tech Solution S.A.
The software programs that you provides to our educational institution are a very efficient tools to the learning of our students and for the integral capacitation of our teachers and tutors, for that reason we are glad to announce you that we desire to keep counting with your services during the next years.
These ultimate generation softwares really allow us create many application which means a saving of time and resources. We congratulate you again and wish you nice holidays for the end of the year.
Cordially
Don Bosco University
Image courtesy of "samuiblue" / FreeDigitalPhotos.net
If you liked this page you can help us by giving us a "like" on facebook, G+, twitter.
Tags:
tips to write a christmas letter for companies, how to write a christmas letter for companies, excellent christmas letter for companies samples, tips to write a christmas letter for companies, advices to write a christmas letter for companies, writing a christmas letter for companies, free tips to write a christmas letter for companies, free advises to write a christmas letter for companies, how to write a beautiful christmas letter for companies, good sample of a christmas letter for companies