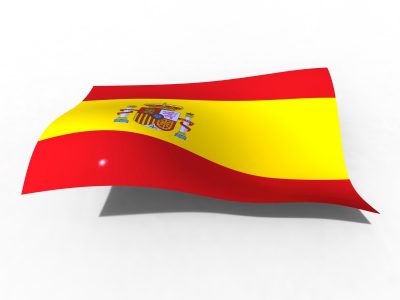 Best Spanish singers of romantic music
How many interpreters of romantic music exist nowadays? Infinities, some of them we already know and others we should. We are talking about nothing less than singer-songwriters such as Chayanne, Jose Jose, Gianmarco, among many others.
Likewise, in Spain romantic music has been spreading little by little until it reached to become the favorite style of many young people and adults. That is why we will publish below a list with the most talked-about artists of romantic ballads, who have been mentioned in the news on the last few days. Take a look and find out who are the best artists of the time.
Let's start this list mentioning a great artist that makes us tremble with his beautiful lyrics; we are talking about no one else but the great Alejandro Sanz. This Spanish romantic singer offers us the best of himself through his beautiful songs.
For example, hits like "Mi soledad y yo" "Amiga mía", "Si tú me miras", "El alma al aire" and "Corazón partío" transmit us the excitement of an unforgettable love within a melody that we could not stop hearing for its strength and sensitivity.
All the songs of this musician will always reach our hearts, if you haven't heard one of his songs it's the time to do it!
We also find on the list a Spanish group of international fame; we are referring to La Oreja de Van Gogh, a band led by the singer Amaia Montero, who some time ago decided to put herself aside to try her luck as a solo artist, and till now, she is having a really good time.
This successful band keeps playing; therefore it deserves to have a place in this listing. Issues such as "La playa", "Dile al sol", "Cuídate", "París", "Puedes contar conmigo" and "Rosas" have an important space in the hearts of thousands of fans.
Another of the artists that we could not stop mentioning is Alex Ubago since this young man became famous from having recorded a few songs for his girlfriend; without thinking that one day he would become famous for the quality of his compositions.
Some of his so known themes are "A gritos de esperanza", "Aunque no te pueda ver" and "Sin miedo a nada"; this last one engraved with Amaia Montero made him get to know that talented side of himself, which he didn't know because his beautiful romantic ballads made him one of the most listened artists of these days.
To end up the list, we could not stop mentioning a group that impresses with fury to wherever it goes, and we explicitly refer to "La quinta estación", a Spanish pop group that has managed to position on the first charts thanks to the unique voice of their leader and vocalist Natalia Jiménez, who made her fans shudder with her fantastic voice, especially during the interpretation of romantic themes such as "Me muero", "El sol no regresa" and "Algo más".
As well as these artists mentioned above, there are many new talents that very soon will delight us with their hits.
They could become their artistic careers by being recognized by various producers such as discovered through musical contests, as, for example, the case of David Bisbal, interpreter of "Dígale", a theme that prevails in the minds of every romantic. The Spanish musicians convey us many feelings, this is because they happen to be artists with great voices and a good quality of interpretation, without any doubt.
Image: FreeDigitalPhotos.net
Tags:
spanish singers, best spanish singers, good spanish singers, romantic spanish singers, romantic spanish music, good spanish music, romantic interpreters, spanish romantic interpreters, the best spanish romantic interpreters, good spanish interpreters