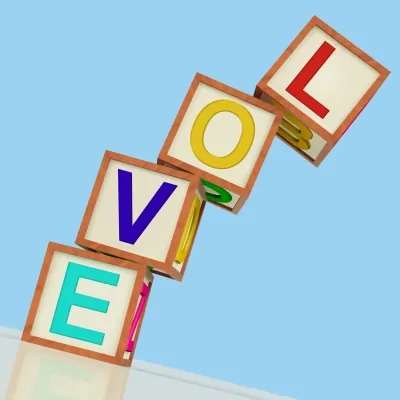 How to tell my boyfriend what I like about him
When we are in love, we see only virtues in our boyfriends and do not mind the rest. Even though we always have kind words to say to him, we need a special time to tell him all that we love of his way of being, his personality or his physical. Perhaps maybe you sit uncomfortable saying this kind of thing or you do not know how or where but you can gradually change this discomfort.
The best is to tell him everything you feel personally. You can choose a time or a special place to say for example that you love the way he is, his details, his tenderness, his charisma, etc.., Whatever it attracts from him. He is going to be very happy to hear that and will encourage to be better every day.
You can also choose to write a letter in which you express all your feelings, everything that makes you happy and how well the moments are when you pass time with him. If you find it hard to tell what you feel face to face, a letter will allow you to organize your ideas and say very nice things without shame. A note in his clothes, in his books or somewhere where you know that he will notice it, will be a nice touch, a surprise that he will remember and cherish forever. If it's very tedious for you to write a letter, you can use text messages.
If you want to say more especially what you like it, you can accompany the letter or note with a gift like chocolates or a pendant. With all these details he will be delighted.
Here we leave several sentences to inspire you to tell your love what you like about him.
Free list of love texts:
– "You have no idea of how happy it makes me to be by your side. I love to see your smile, I love your eyes and your personality. Please never change, never leave my side. "
Category :love advises
– "I fell in love with your tenderness, your touch and your kisses and all these details are what keep me close to you. Do not change for anything or anyone. You are the love of my life. "
Category :love advises
– "I could not live without your kiss, without your eyes, without every detail you have to me. You fill each of my days with love and joy and hope only time to get back to you. "
Category :love advises
– "Only your eyes, your lips and your hands manage to make me melt. You're the cutest boy I know and you'll be the only one in my life. "
Category :love advises
– "I would go all the time admiring your smile, your hair looking fly with the wind, feeling like you take me in your arms and listening to the whisper promises in my ears. I wish with all my strength and stay forever with you. "
Category :love advises
– "Love exists because you are with me. I could not love anyone but you. With your details you've accomplished completely won my heart. I love the way you are, please never change. "
Category :love advises
We hope that the tips and phrases that we have prepared for you have been helpful. Dare to give any of these phrases to your love or use them to get inspired to tell them all that you love about him.
Image courtesy of "Stuart Miles" / FreeDigitalPhotos.net
If you liked this page you can help us by giving us a "like" on facebook, G+, twitter, others friends will thank you .
Tags:
excellent love tips, free love tips, excellent love advises, free love advises, excellent relationship tips, excellent relationship advises, love advises for your relationship, love tips for your relationship, free relationship advises, free relationship tips