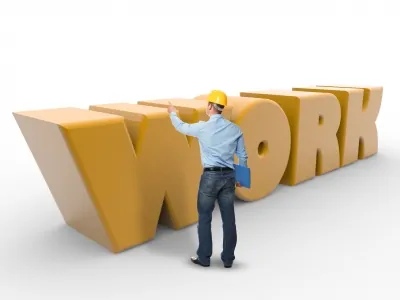 The Labor Expectations and Aspirations:
When we are looking for a job we must consider all aspects and how it will influence our lives. Most young people who have just finished school prefer part time jobs, because they have personal priorities. In the case of young university students, it is easier for them to get a job that allows them to apply what they are learning.
And in the case of adults, most of which have families to keep, it is reasonable for them to look for a job that provides a steady income. Therefore, before looking for a job we must keep in mind what our labor expectations and aspirations are. In this article we will discuss these points and so you will know what is right for you when looking for a job.
MONEY
No doubt, money is our greatest expectation when we are looking for a job. When searching for employment, most of us give priority to what we will be paid. True, most of us want a job that provides a better income and a better living standard, but it is also true that if a job is better paid than another one, it does not mean it is better or worse.
Some people prefer to work close to home and be paid less than earn more but commute 2 or 3 hours a day. In any case, we must aspire to get a pay that fulfills our expectations.
TIME
Time is another big expectation when we search for a job. Most of us want a work schedule that let us have other activities. Younger people prefer part time schedules to be able to study.
Most adults prefer morning schedules so they can take care of their children the rest of the day. There is also a group of people who wants a job with over eight hours a day which will help them fulfill their short term economic needs.
DEVELOPMENT
This is another important point in terms of expectations when looking for a job. To be able to carry out an activity well, we must first feel comfortable in the place and the things we do. Otherwise, work would turn tedious and boring quickly.
Most people want a job that lets them apply their skills, experience and knowledge. We must mention that most professionals will be promoted depending on their functions, how they are carried out and their results.
If a job gets a fair pay but has no opportunities for personal or professional development, we must then think twice before accepting it.
Image: Idea go / FreeDigitalPhotos.net
Tags:
Labor Expectations and Aspirations, Professional Development, Searching a Job, Jobs Opportunities, New Job, Job Aspirations, Job Expectations, The Bigs expectations of a job