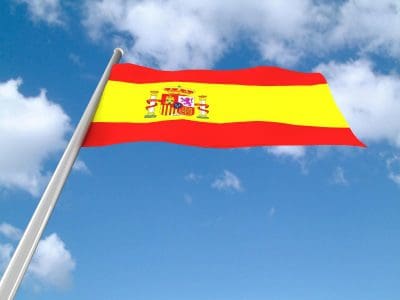 Send free SMS to Spain
The use of cell phones is extended all over the world and now we can affirm the world has no barriers in communications. In Spain, most people up to 16 have a cell phone to be in contact with family, friends and people at work.
Phone companies offer good discounts or other benefits for users such as extra minutes for calls and SMS. Text messages or SMS are a good alternative to communicate with people easily and fast and also saving money. This article is about websites to send free SMS to Spain.
GSM Spain
Send free SMS to Spain using this website. The free SMS sending service is available for all the cell phone numbers that start in 6 or 7. The maximum of characters for these SMS are 130 and you can send only 3 SMS in a day. The website is www.gsmspain.com/sms
Enviado
Enviado is a website that allows you to send free SMS to mobile phones in Spain. It's not necessary to register for using the service. This website shows you some interesting ads, if you click in their links, you'll send a maximum of 5 free SMS in a day. All the SMS can contain 120 characters. The website is www.enviado.es
Canario
Visit the web Canario and send free SMS to Spain to mobiles phones that belong to Vodafone and Movistar. Canario displays 2 options. The first option allows you to send free SMS that can contain a maximum of 140 characters to cell phones of any of these phone companies. The second option allows you to send free SMS to Spain without a limit of characters. However, this option is sometimes not available. The website is www.canario.net/movil
SMS gratis
This website allows you to send free SMS to Spain and other countries in the world. You can send a SMS each 4 hours and of 5 SMS in a day. All the texts must contain a maximum of 140 characters. On the right side of the window you'll see the steps for how to send free SMS. Start sending free SMS, go to www.enviarsmsgratis.110mb.com
SMS adicto
SMS adictos is an online service to send free SMS to Spain for all phone companies there. The texts must contain a maximum of 120 characters. You'll send free SMS if there are active ads. The website is www.smsadictos.com
Mensaje texto
Send free SMS through this website. You can only send free SMS to Spain. Enter the cell phone number of the receiver, your name or nickname and you cell phone number, enter your message in the text frame and finally click in send. Try it now at www.mensajetexto.com
Image courtesy of [image creator name] / FreeDigitalPhotos.net
Tags:
free sms, sms, free sms to spain, how to send a free sms to spain, tips to send a free sms to spain, sending a free sms to spain, websites to send free sms, i want to send a free sms to spain, sms to spain for free , good online sites to send free sms