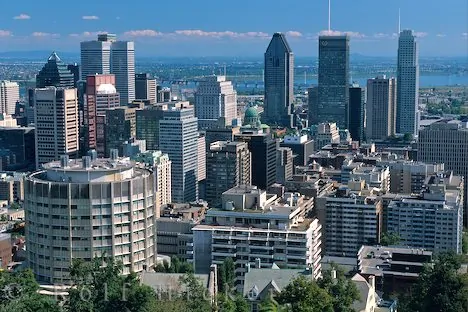 Canadian social security number application,tips on applying for an SSN :  
 
The social security number is one of the main benefits obtained by all immigrants who are settling in Canada, it means access to health care services of higher quality.
In the following lines we will explain everything you need to do in order to be able to apply for a social security number.  
 
Social security is a concept recognized by the UN (United Nations), which outlines the obligations of different countries with their respective citizens, to provide health and full development of their human capabilities.
 
 
In Canada, social security is validated by the "Canada Health Act." This document states the obligation of the federal state and provincial governments of providing the necessary tools for public health care population.  
 
The social insurance service is governed by the principles of universality (ie, it covers 100% of the population, including citizens and permanent or temporary residents), free access to medical care, public administration, non-profit and portability. It is also among their duties to make sure that the fees are reasonable and never exclusive. Thus, the universality and accessibility to social insurance allow immigrants from keeping themselves from suffering of exclusion.  
 
Now that we have cleared this information, we can talk about Social Security Number (Social Insurance Number-SIN). This is a nine – digit number, used to access various services provided by the Canadian government. The social security number issued to all those who are working among the Canadian territory.  
 
Social security numbers are issued by the federal government agency, Service Canada (www.servicecanada.gc.ca). Its processing can be performed in any of the local Service Canada, located throughout the country or, also, by mail.  
 
It requires an application (available on the Service Canada Web site) – The NAS – 2120 – form to be filled only in English or French. The Schedule of Social Security Number will be sent to you through your mail.  
 
The information provided in the form refers to the following information: name, date and place of birth, gender, parents' names, and your status in Canada, address and telephone.  
 
The documents you will have to submit will depend on the status with that found in Canada, at the time the proceedings begin. These documents must show proof of identity and legal status in Canada. It should be noted that all documents must be originals.  
 
If you are a permanent resident must submit one of the following documents provided by the Ministry of Citizenship and Immigration Canada, Permanent Resident Card, Confirmation of Permanent Residence visa and foreign passport, Confirmation of Permanent Residence visa and travel document granted by the High Commissioner for Refugees United Nations; Proof of landing.  
 
But if you are a temporary resident is to hand one of the following documents (as the case of their temporary stay in Canada): work permit, study permit and a contract of employment, visitor document (indicating the right to work in Canada), diplomatic identity and a note of permission of employment.  
 
However, all immigrants should begin the application process of getting a Social Security Number at the very first moment they entered Canada. You should know that there is no need to do some kind of payment for the processing fee. As being all in the application process should come to your home (by mail) your Certificate of Social Security number, within 3 to 6 weeks.  
 
For an immigrant to Canada, the social security means having access to quality health which is not known in his or her country of origin. The universality of the social insurance system in Canada is a great benefit to all immigrants who are settled in Canadian territory.