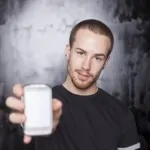 Enjoy the best of free Android games
Nowadays it is quite advantageous to have a device like a cell phone or tablet with Android system because there are a lot of applications designed to run under that operating system. In all these applications you can find some that allow you to communicate with friends, others allow you to listen to the greatest hits of all time, others allow you to take pictures and then edit them and of course there are those that allow you to enjoy the best games exist today.
Enjoy a good game will help to distract you, have a good time and even improve your memory and mental abilities. In this section we show what are the best games for the Android operating system, they are completely free and can be downloaded via the Play Store, so Downloadable and discover why they are so popular.
Fast & Furious
This is a game in which the action and speed are taken to the limit. Fast and Furious is a video game based on the movie sequel (fast and furious) and face the first levels will compete in Drift mode after which you'll be able to join the group and play Fast and Furious different missions. One of the most interesting features this game is the option to play online with other users for racing. So Fast and Furious is one of the best options when looking for games for Android.
Angry Birds
Angry Birds is undoubtedly the most popular game ever for the Android operating system, so much so that it has become an icon of the culture of video games for Android. The gameplay is very simple, pigs have stolen the birds eggs and this has infuriated for that reason have to face a lot of levels at which your skills, dexterity and strategy will be of great help destroy all defenses built by pigs and retrieve the eggs. As you advance in level you can use different birds with different skills and even improve them. This excellent game is ideal to install on both your tablet and on your phone.
Rock Guitar Hero
For all the fans of the Guitar Hero series, and for all those rockers who like video games Guitar Hero Rock there. In this video game you should play simulated guitar on the screen to emit musical notes of the song you selected, if you do well you can beat the level. The game features three songs but can expand to include more songs you have stored on your computer.
Zombie Village
For all the fans of the zombie invasion there is Zombie Village. In this game, the action and adventure go hand in hand and you will be the hero who must survive the zombie apocalypse. Your only tools are a stick, a gun and a weapon with which you cast rays. As you killing zombies you can earn money which enables you to make more power with weapons. Apparently there is no end in this game simply ends when the zombies just you.
Real Football
If you are a fan of football and sports video games, Real Football is the perfect choice for you. In this game, you have the option to choose between multiple computers and even create your own team, to gain fame and compete in European leagues. Enjoy much of the quality of the graphics in this game and you seem to be enjoying a live broadcast on television. This game also gives you the option to buy your players and thus have the best football team in the world.
Prison Break
This is a game for those who like strategy and want to test their creativity and ingenuity. In Prison Break you will be a prisoner who is in prison for a crime he did not commit. You will need to plan your escape using all the tools found objects around you, but be careful because if you get caught you will be taken to a smaller cell and more security.
Image courtesy of "adamr" / FreeDigitalPhotos.net
If you liked this page you can help us by giving us a "like" on facebook, G+, twitter, others friends will thank you .
Tags:
tips for androids, good tips for android devices, excellent apps tips, good tips about games, games for your android, android's games tips, android's games advices, free apps tips, free apps advices