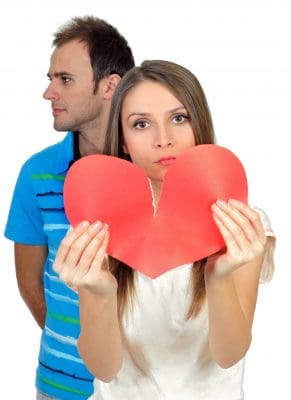 Good tips to end a relationship with your girlfriend
When we say goodbye to someone is difficult, especially if that person was your partner. If a relationship is not going well then it is best that each follow their own path.
If you think things with your girl are no good as before, the best thing you can do is put an end to the relationship and let her know that it is as healthy decision for both.
Do you want to end your love but you are not sure how? In this article we present some tips to say goodbye to a girl. Follow these tips to make this process easier.
In person
One of the best ways to end a relationship is to talk personally with your girlfriend. Date her somewhere that does not mean anything to you. When she arrives tell her how you feel as bluntly as possible.
Let her know that you find no reasons to still be with her and you have decided to put an end to the relationship.
By letter
If you think it is best to end your partner but do not want to tell her in person, then you can write a letter. Send it by email or Facebook.
When you write it you have to be clear and not go into further details. Give to know the reasons why you made this decision. Be direct and tell her you are not thinking in change your mind because you have stopped loving her.
Do not face her with her faults, just tell what you have decided and wish her the best.
On call
Currently it is very common making phone calls in all circumstances even for ending a relationship.
If you want your girlfriend to know that you do not want anything else with her, but you lack the time or desire to see her personally, grab your phone and call her, try to communicate her the decision you have made.
You can also send a SMS as well as being an instantaneous communication medium you can avoid hearing the complaints of your former partner.
If you decide to end your love definitely via email, text message, phone call or Facebook you have to be clear so that she might not think you looked for her personally because you are yet in love from her.
If you choose any of these ways to end your relationship then you have to get her out of your life forever. Please remove from your list of friends on Facebook, blocking your phone number so you do not enter your calls and your e-mail send it to spam.
There are girls who do not take a break so it can easily be that she wants to talk with you personally to make you change your mind.
If you have firmly decided that you no longer want anything else with her then show yourself strong for her to realize that you are not thinking in return to her side, otherwise she will know you don't have clear what you want and also that you are easy to handle.
If you want to say goodbye definitely be firm in your decision.
Image courtesy of "Michal Marcol" / FreeDigitalPhotos.net
Tags:
tips to end a relationship, advices to end a relationship, ideas to end a relationship, free tips to end a relationship, free advices to end a relationship, free ideas to end a relationship, very good tips to end a relationship, very good advices to end a relationship, very good ideas to end a relationship, how to end a relationship