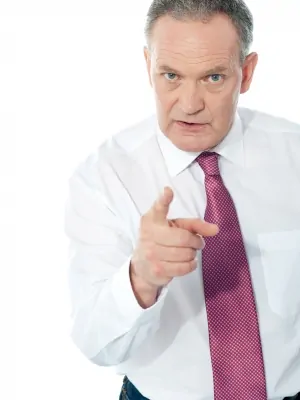 Good example of memorandum letter for an employee
A memorandum is an internal document by which the employer or the chief in charge takes a wake-up call to an employee for any errors or misconduct that also warn of the consequences faced by them and depending on the severity of failure or repetition of them which could be fired.
Each company is free to create their own work rules, as long as it is based on the current regulations in the workplace, and is therefore in the regulations, the types of faults, its gravity and the punishment to be received when done.
By a memorandum is given an opportunity to the employee to correct his behavior, can compensate the error and even did my best in performing their duties to become a model employee. If the employee's behavior does not improve, these memoranda will serve as a justification in case the dismissal of this is decided.
It is for this reason that the memorandum should be written in a clear, timely and easily way, should detail the fault that was done and the sanction if there is any. You should also warn the employee of the consequences that will result if there is a recurrence. The memorandum should not be seen as a punishment, but an opportunity that is given to the employee to improve and be more professional in his work.
Here we bring you two examples of memorandum that you can use in different circumstances. In the first we will see how it makes it a wake-up call to an employee while in the second we will see how to manage an unexcused absence at job.
Example 1 of a memorandum letter for an employee:
Trujillo, August 30th, 2013
Miss Joanna Arevalo
Dear Miss Arévalo, the reason for this is to remind you of the commitments that you purchased with our company at the time of signing the contract. It clearly stipulates working hours required for all our employees and according to this, the start of work at 7:30 am and ends at 4:30 pm, Monday to Saturday.
We inform you that we found in our records that you have committed a series of unexcused delays and also you have been warned about the consequences that will continue by this behavior, which is why we want to extend a final warning to give you the opportunity to take appropriate action and get to work early.
If this failure happens again, your work in our company will not needed any longer, given as finished the employment contract.
Sincerely,
Ana Zamudio
Head of HR
Example 2 of a memorandum letter for an employee:
Lima, September 15th, 2013
Mr. Angelo Parra:
This memorandum is to inform you that is from our knowledge that you did not come to work on September 2nd of this year and you have not justified your absence. We remember that you signed an employment contract with us in which acquired certain rights but also a responsibility with our company and one of these is to meet the work according to the schedule.
According to our work rules, an unexcused absence will be deducted from your salary and also counts as a fault submitted for the third time this year will be grounds for dismissal.
Is our desire that you can take appropriate action to prevent this situation and resubmit if you have to miss work to justify their absence lest we obliged to take corrective measures.
Sincerely,
Alberto Martinez
Head of Human Resources
These models of memorandum will be very helpful to notify your employees for their misconduct and invite them to correct their behavior.
Image courtesy of "stockimages" / FreeDigitalPhotos.net
If you liked this page you can help us by giving us a "like" on facebook, G+, twitter, others friends will thank you .
Tags:
how to write a memorandum letter , excellent memorandum letter samples, tips to write a memorandum letter, advices to write a memorandum letter, write a memorandum letter, free tips to write a memorandum letter