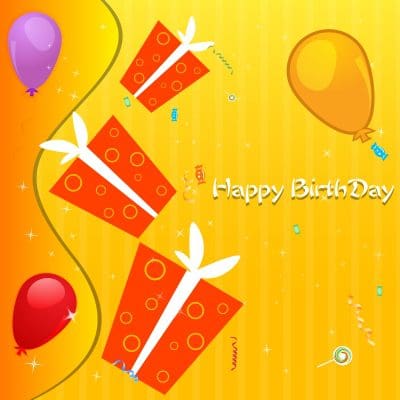 Nice letter for my goddaughter on her birthday
Being a godfather of one of the children of our family or our friends is a privilege that we received with much happiness. It is as if life gifts us a child while we are committed to providing care if their parents cannot.
From the day of baptize, our goddaughter becomes someone very special to us. It is important that we care about her, and we show our affection accompanying her in the most meaningful dates as the day that marks another year of life.
You can surprise her in a very special way on the day of her birthday. Writing a note is a nice way to show how much you estimate her and so, strengthen the bond between you if it is not very tight.
Go ahead and dedicate nice words in this very important date for her. If you do not know what to say, do not worry. Here are two models of notes for your goddaughter on her birthday.
Model 1 of a letter for my goddaughter in her birthday:
My goddaughter:
When you came into this world were the heart of your parents and all your family filled with great joy. That happiness was much bigger to me when your mom gave me the honor of being your godmother. The day you were baptized was very special because you become someone very important in my life since then. Although I can't frequent you as much as I wish, I always have you in my thoughts and I care about you. If you ever need anything, do not hesitate to call me, don't forget you can always count on me.
On this day you are meeting another year of life, I wish you all the best in the world. I hope all your dreams come true. I feel a great emotion to see that you're growing up and you're still so tender and loving as when you were little.
Although we are not family, it's amazing the great affection that I have for you. You are like a daughter to me and that will not change for anything in the world.
I ask the Lord to give you many blessings and enlighten each of your steps. Have a memorable birthday. With love, your godmother.
Model 2 of a letter for my goddaughter in her birthday:
Congratulations on your birthday goddaughter,
I hope that this day can be filled with many joys. The time passes quickly and you're bigger every day.
I still remember that day when you were baptized, you were a beautiful baby and you wore the dress that made you look like a princess.
You're the only goddaughter that I have, so I have great appreciation for you. Do not forget I'm like a mother to you, count on me for anything you want. The doors of my home are open for you, I will always be willing to support you in everything.
I liked to see you on this day. I felt a great emotion to accompany you to celebrate your birthday. Every day I see more beautiful and I'm glad to know that you are very studious and a good daughter. God will grant you many more years of life and I will be by your side to celebrate with you.
I send you a big hug and wish you all the best today and always. Happy birthday, I hope all your dreams are made, your godmother loves you.
We hope that these two models will serve as a guide for you to compose a special note to your goddaughter on the day of her birthday. She will love to be surprised with a detail like that from you.
Image courtesy of "digitalart" / FreeDigitalPhotos.net
If you liked this page you can help us by giving us a "like" on facebook, G+, twitter, others friends will thank you .
Tags:
excellent birthday letter samples, tips to write a birthday letter, advices to write a birthday letter, write a birthday letter for your goddaughter, free tips to write a birthday letter for your goddaughter, free advises to write a birthday letter, good sample of a birthday letter for your goddaughter