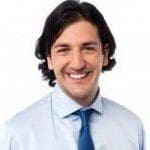 Good countries to work
In South America there is a lot of talent, there are many experts, both professional and technicians and skilled workforce that can fulfill the demands of any company.
But it is well known that in South American countries there are few job opportunities and for this reason many people contemplate the option to migrate to other countries in search of better wages or just a good job opportunity that could improve their standard of living and so of their families also.
In this section we tell you about those countries where you can find the best job offer for South Americans. We also tell you which jobs are most commonly offered and what requirements you must meet in order to go to work in these countries without having any problem.
Chile
Despite being in South America, Chile is one of the countries with better options of job for all people in South America, both professional- technicians and workers.
Chilean law requires that those who wish to work in its territory must have a work visa, to obtain this visa you need to have the contract emitted by the company in which they will work, and also passport and professional credential attesting applicant's studies are necessary.
Chile stands out for its industries in which they work, for the most part, technicians and workers from countries such as Ecuador, Peru, Colombia and Paraguay.
U.S.
This quintessential country is preferred by American immigrants, is for this reason that a lot of South Americans are filing in the United States. If you want to work in the U.S. you need to have all the documents a day.
The main offering in the United States is labor, either to work in factories or on construction. To get a better paying job it is necessary to have some technical study here include automotive mechanics, electricians, plumbers and installers of various appliances.
Australia
Similar to the United States, this country requires work visa for South Americans who want to work in its territory. In this country there is a shortage of staff in certain areas. American professionals have more job options in this country; among them include Agricultural Engineers, Chemical Engineers and Systems Engineers.
We also found that Australia needs technical staff such as nurses, geriatricians, laboratory chemicals, quality control experts and other technicians that are pertinent to the industry.
Mexico
Within this list, Mexico is the country that offers the best facilities for American employment and highlights because their lifestyle is very similar to South American nations.
No need to learn an additional language to work in Mexico, however you must have a work visa and to get it easier, it is better to look for a job that is related to the Mexican industrial sector. Most of the South Americans working in this nation, they do construction and operating machinery industry either as technical maintenance mechanics and welders.
This is the list of the top destinations for South Americans who want to emigrate. Before any procedure we recommend entering different job boards such as Computrabajo (www.computrabajo.com) or Monster (www.monster.com). Review the different jobs and postulate the ones that seem most appropriate.
Image courtesy of "stockimages" / FreeDigitalPhotos.net
If you liked this page you can help us by giving us a "like" on facebook, G+, twitter.
Tags:
how to find a good job, tips to find a god job, advices to find a good job, excellent tips to migrate, excellent advices to migrate, excellent ideas to migrate, good countries to migrate, excellent countries to migrate, the best countries to migrate, choose the best country to migrate