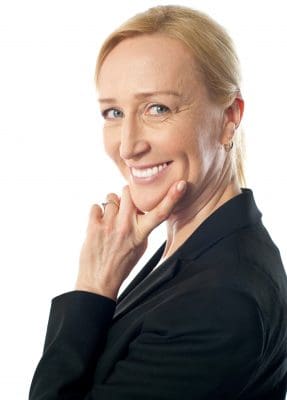 Which are the main professional goals?
All professionals want to do a good work in their fields in order to earn a good salary and to achieve their professional goals. Maybe you ask yourself, "What's a professional goal? Well, a professional goal is the future expectation a professional has about his/ her career and how can it change his/her life.
We can also consider as a "professional goal" the constant search for solutions or new ideas to improve what already exist. In this article we'll see in detail which the main professional goals are, how to achieve them and some examples.
You can use this information before to elaborate your resume. That way, companies which are interested in you will know the kind of professional you are and the professional goals you want to achieve.
Experience
Getting experience is the first professional goal. All professionals know it's necessary to apply what they learn in college in real life. In order to develop their skills, professional have a trainee process, after that, they start to work.
If you are looking for your first job as a professional, you can add this description to your resume. "I am a young professional who has a solid academic background, I'm looking for a job to learn more about my career and to apply and develop all my professional skills"
Diplomas and certifications
Getting diplomas and degrees must be goals for all professionals. If you are a professional who want to work in a prestigious company, you have to use the first years of professional activity to get degrees, diplomas and certifications that prove your professional level. You can obtain these documents while working as a professional if you distribute your time well.
If you are a professional who want to apply for a new job, you can add this information to your resume. "I'm a professional who has certifications in …; I'm looking for a job to expand my knowledge"
Be promoted
Being promoted is one the professional goals most people want to achieve since the beginning of their labor experience. A professional who want to succeed must have improvement expectations related to his/her position in a company. Being promoted also depends of your years of experience and your performance in a company.
A professional who wants to be promoted must have at least 2 years of experience working in the same company and also a good performance record. If you want to be promoted, send an application to the managers of the company where you work explaining the reasons of your petition.
In your application, you can add this information. "I'm an experienced professional, I have a degree in …; I have the necessary skills to work in a higher position due to the fact that my years in this company and my good performance in all positions"
These are some of the main professional goals in the majority of careers. We hope you have a clearer view of your profession from now on.
Image courtesy of [image creator name] / FreeDigitalPhotos.net
Tags:
professional goals, professional objectives, how to define my professional goals, how to define my professional objectives, how to achieve my professional goals, how to achieve my professional objectives, achieving my professional goals, achieving my professional objectives, tips to achieve my professional goals, tips to achieve my professional objectives