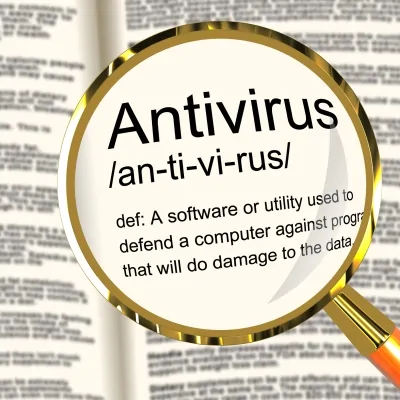 Top 5 antivirus for Windows 8
Today we face many threats everywhere, even when we surf the Internet or check our email there are malicious individuals who seek to steal or use without permission our information. For that reason there exists the antivirus.
An antivirus is a very necessary element that you have to install in your PC for viruses and other malicious programs not infected, so you have no problems with your operation through the internet.
With the recent release of the new version of Windows: Windows 8, antivirus companies have released new versions of their antivirus programs to be compatible with this operating system, so in this article we will tell you what are the five best antivirus for Windows 8.
Avast
No doubt this virus is known to be one of the best on the market and has already versions with full compatibility with Windows 8 with which you can remove viruses and spyware that has infected your PC and block those who want to install.
Also you can enjoy of secure online navigation, protection for your banking transactions online and you can set the level of protection you want to have. For more information and to download this, visit www.avast.com
Kaspersky
It is another of the most widely used antivirus in the world that allows you to protect your important information like photos, music, videos, your office files and others. You can not only find and remove virus and Trojan but to protect you from infections and hacker attacks.
The version compatible with Windows 8 is called Kaspersky Internet Security 2013, which it also has compatibility with earlier versions of Windows such as Windows 7 and Windows XP. Look for additional information in www.kaspersky.com
Norton
It is one of the antivirus companies with more tradition and reputation in the market. His current versions have support for Windows 8 and allow you to have complete protection from viruses, Trojans and spyware that can affect your PC and personal information.
Among its several versions, which gives you the best protection is Norton 360. To learn more about this antivirus and download trial versions, you can visit their website at www.norton.com
Panda
This is another of the most popular antivirus known for its better performance in finding and blocking viruses, spyware and malicious software on the market.
All current versions are compatible with the operating system Windows 8 and differ as to the needs of each type of user. For more information on this virus and to download a free trial, go to www.panda.com
ESET NOD 32
This antivirus is preferred by most users of Windows and has now launched its version ESET NOD 32 Antivirus 5, which protects you from viruses, spyware and malware in a silent way for you to surf the internet and do your work peacefully feeling safety being protected in all your activities.
This version has full compatibility with Windows 8 and the earlier ones. To download a trial version and for more information, visit www.eset-la.com
Image courtesy of "Stuart Miles" / FreeDigitalPhotos.net
Tags:
the best antivirus for windows 8, excellents antivirus windows 8, antivirus for windows 8, good antivirus windows 8, free antivirus update, free good antivirus updates, free antivirus for windows 8, free online antivirus for windows 8, top free antivirus, the best free antivirus