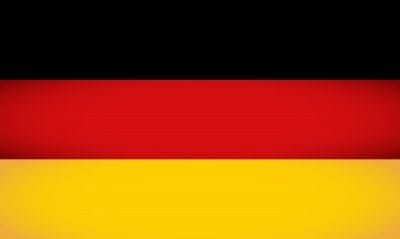 Salaries for professionals in Germany
Germany has the third largest economy in the world and the first in Europe. This fact is related with the diversity of the industrial sector.
The manufacturing of transportation means, electrical appliances, electronic devices, processed food, synthetic materials, chemical products are some of the markets that make Germany's economy one of the most solid in the world.
Due to Germany's economy, the life style of the population in this country is comfortable. A professional who work in Germany earns a salary that allow him/her avoid financial problems.
In this article we'll talk about salaries for professionals in Germany. We'll see which the top-salary professions are and some earning averages for professionals in this country.
As we mentioned before, the manufacturing of transportation means (mainly cars) is one of the most productive markets in Germany. The professionals who work in this sector earn about 3700 and 4000 Euros per month. This average will depend of the professional work experience. In Germany is more important experience than academic degrees.
About the professional work experience, we must mention that a professional who has more than 4 years or experience earns approximately 35% more than a professional who has 1 year of experience. This average is based on annual income.
The professionals who work in the technological and industrial sector earn good salaries too. Professionals and technicians who work in the development of high-production tools and building machines earn salaries about 3000 and 3500 Euros per month. The average increases in 20% for foreign professionals.
For health professionals such as doctors, dentists, surgeons, etc; the salary average is about 2800 and 3500 Euros per month. For health technicians such as nurses, geriatricians, physiotherapists and sample analysts; the average is 2200 and 2500 Euros per month. Foreign nurses and geriatricians are required in Germany. They have to speak German at intermediate level for applying to jobs.
Professionals in the informatics sector are required in almost all the industries in Germany. The salary average for these professionals is about 3000 and 4000 Euros per month. Informatics technicians such as graphic designers, website designers, network installers, etc; earn a salary about 1800 and 2200 Euros per month.
One of the advantages for these technicians is that they can work for more than 1 company.
The companies that offer the best salaries for professionals are located in the main cities of Germany. These cities are Munich, Hamburg, Berlin, Stuttgart and Bremen.
Image: FreeDigitalPhotos.net
Tags:
professionals in germany, professionals inmigrating to germany, inmigration to germany, salaries for professionals, salaries in germany, opportunities for professionals, opportunities in germany, good opportunities in germany, good opportunities for professionals, work in germany