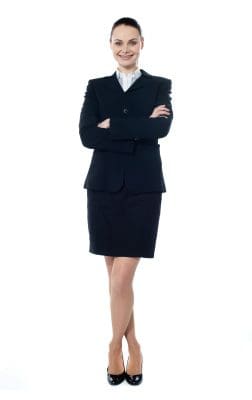 Letter to thank for attending a meeting
If you held a meeting, or conference, and had the pleasure of having the presence of the majority of people to whom he extended an invitation, it would be good to express your gratitude to them for their assistance through a letter.
By a note to thank, you help strengthen the link with others who assisted and of course show your gratitude for their attendance count.
Would you like to write a note to thank? Here we bring you two models of missives for thanking the assistance to the meeting, you can read and customize and send to all those who helped make your conference a success.
Example 1 of a thank letter for attending a meeting:
Montreal, May 14th, 2013
National Dances
3250 Royal Avenue
Tel 4562390
www.danzasnal.com
Journal the new world
No 340 Ensign Street
Tel 20103456
Dear Sirs:
Through this paper I am writing to express my gratitude to the staff of the renowned daily newspaper for the coverage they had of our debut dance program for the summer festival in the city of Trujillo.
The aim of this festival is to support our trujillian youth talent cultural spaces that both are needed in our city. So many people find a moment of joy, enjoyment and also culture, in all presentations to be held at the festival.
It is our understanding of your daily commitment has for our society and for that reason we provide all facilities to enable them to make the coverage of the launch and once again thank you for your assistance, compliance and professionalism in their work. Thanks to them, our festival became known, not only of the people of our city but also the country's inhabitants and tourists who visit us daily, and will be a resounding success.
Cordially
Ana Maria Hoyos
Head of Logistics
National Dances
Example 2 of a thank letter for attending a meeting:
Caracas, January 20th, 2013
Bolivarian University of the Americas
430Liberators Avenue
Phone 9856201
www.uba.com.ve
Venezuelan Society of dentists
560 Avocado Street
Phone 4235600
www.socodonto.ve
Dear members of Society:
Through this note, the Bolivarian University of the Americas expresses our enormously grateful for the assistance that members of the Venezuelan Society of dentists had during our lecture series "dentistry in the XXI century"
The conference organized about a week ago as successful as expected. Over 2000 professionals from universities in Colombia and Latin America were present to discuss about the current state of the environment, global warming and pollution of natural resources necessary for mankind.
This conference helped us know how to improve the current conditions of the environment and prevent further damage to our natural resources. The presence of teachers of Sacred Valley University was very important, as their contribution helped us to know the real dimension of the problem of pollution in some areas of the country.
We thank you once again for attending the conference and we expect to count with your presence in a next opportunity.
Attentively
Francisco Arteaga Cordova
Rector – University of Science and Technology
Image courtesy of "stockimages" / FreeDigitalPhotos.net
Tags:
tips to write a thank letter for attending a meeting, how to write a thank letter for attending a meeting, excellent thank letter samples for attending a meeting, tips to write thank letters for attending a meeting, advices to write thank letters for attending a meeting, write a thank letter for attending a meeting, free tips to write a thank letter attending a meeting, free advises to write a thank letter for attending a meeting, how to write a thank letter for attending a meeting, good sample of a thank letter for attending a meeting