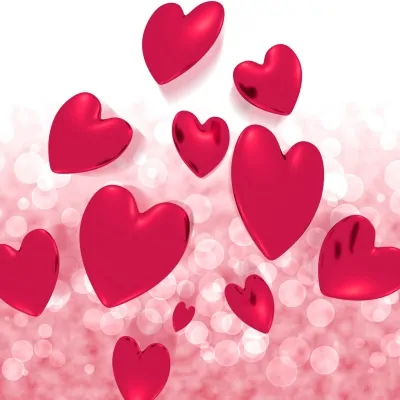 Cute Love Letter Models
Women love when men are retailers with them and constantly express their love. That's why you will hear from her lips many sentences filled with affection and receive little details from her. And of course, if she does not feel reciprocated, she will claim you for being unromantic.
If your girlfriend feels a bit wrong and says you have few details with her, is because you haven't being thinking as much as she wants you to think about her. For this reason, constantly remind her how you feel.
A great way to have a detail to her is through a love note. Maybe you have tried before but did not find this easy. However it is important that you write a note to make her feel happy. If you follow the advice below, you will have a very beautiful note, full of lots of romance that will make her melt for you when reading it.
To start, write a list of everything you like about her, either his nature or his appearance, then write all the things that her love have make you change and how important it is for you. It may also be useful to write about those wonderful occasions that are special for you both.
Now begins the body of the letter writing a special greeting, calling her in a loving way, you can do it in a special way like "My precious child," "Princess of My Heart" and "My Big love ".
The next thing to do is tell the reason why you are dedicating to her a love note. This may be the first month of love, your anniversary, a birthday or just to have a special touch with her.
Use the list you have prepared to make the body of the note, ending with a final dedication as "yours forever", "your love", etc.
The most important thing is the intention with which you compose the note, leaving everything you feel for her to flow through you and become words. Then we provide a model that will help you to write your own note.
Love Letter Model:
My beloved:
I suddenly don't express my feelings very often, but I want to tell by this how important you are to me.
I still remember the time we met, I was impressed by your beauty. I felt a little nervous when you came to me and wanted to know more. My eyes never tired of looking at you because I was in love with you.
At night I could not sleep thinking about you and since we started this beautiful love story every day I discover new reasons to love you more and more.
In recent months we have been together I have known the intensity of love as I had never felt in the past. I thank life for how wonderful it is to be by your side and enjoy a great joy. Every moment with you is special. I love it when we hold hands and slowly approached our lips. You are my soul mate because I feel full with you.
I wish you have read these lines with the same emotion with which I wrote them. Without your love I did not know what my life would be. I hope ours lasts for eternity by your side because I am very happy.
Your eternal love,
Diego
We hope that these recommendations will have been helpful to be able to dedicate a few lines to your love. No doubt she'll love being surprised with a special note.
Image courtesy of "Stuart Miles" / FreeDigitalPhotos.net
If you liked this page you can help us by giving us a "like" on facebook, G+, twitter, others friends will thank you .
Tags:
learn how to write a love letter, excellent love letter tips, free tips about love letters, free love letter samples, the best love letter samples, good tips about love letters, free advices about love letters