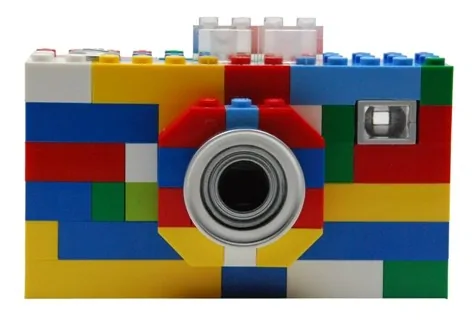 Best way to recover accidentally deleted pictures from your digital camera :
Accidents are always happening, especially in digital cameras with flash memories or hard drive; it could be due to a malfunction of the camera, because we should have not pressed a button, etc.
But, what do we do when we realize that we should have not eliminated them? Well, there is a solution for everything. There are many ways to recover them; in our case, we will use a very useful program called PC inspector Smart Recovery.
This program allows us to recover the data loss by any slip or any kind of accident, from any type of removable unit, FlashCard, Smartmedia, Memory Stick and any other type of memory card, very common among digital cameras. 
This program is very simple to use. Besides, it includes diverse tools to optimize your memory card, such as an error analyzer in your memory card, which finds any possible mistake. This program supports almost every format for camera images, such as: JPG, TIF, AVI, MOV, WAV and, also, more specific one, used only by some cameras such as Fuji and Olympus. It is also important to know that it only works with Windows operative systems such as: 95 / 98se / Me / 2000 / NT / Xp. 
To download it, you can go directly through this link: http://www.pcinspector.de.
After downloading it, you run the Setup and install it, to be able to use it you must run it and select the unit corresponding to the memory card you wish to verify and recover; after doing this, we are going to select the directory of our computer in which we wish to store the lost data. To initiate the data search we click the Start butting and wait until the program has identified them; this could take a few minutes, depending on how many files you need to recover, or on how damaged it might be. Once the search process is over, it shows a list of the files it has found.
You can check the recovered pictures in the directory in which you stored the data, there will be the pictures that were successfully recovered, but if you are unable to find one, is because it was impossible to recover it or because it was too damaged. 
As you can see, this is a very simple and versatile program, because, besides form recovering data from different formats, it can recover files from different partitions, whether they are: FAT, FAT32, ReiserFS, NTFS, etc. 
But if you do not count with the classic Windows and you have another operative system such as: Windows 98 or superior, Linux, Sun Solaris, Mac OS X, MS – DOS, UBUNTU, RED HAT, etc., there is nothing to worry about, because there is also another program which is very much alike PC inspector Smart Recovery, called PhotoRec. This program works just like the PC inspector Smart Recovery, but unlike it, PhotoRec counts with support for different operative systems, besides it contains much more tools than the PC inspector Smart Recovery, with which you can make any type of edition with the recovered pictures. The pictures you have recovered are predetermined to be sotred in the directory in which the program has been stored. You can download it from this link: http://www.cgsecurity.org/wiki/TestDisk_Download or from its home page: http://www.cgsecurity.org/wiki/PhotoRec.