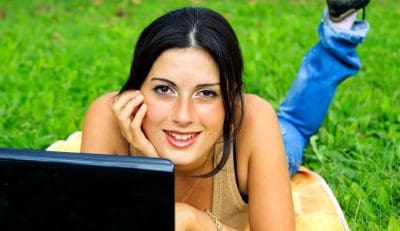 Study online at college
Internet is a great tool that opens a world of development opportunities. Internet allows us to keep in contact with people in different parts of the world, search and research about topics we're interested in, advertise a company or a product, look for a job and study in institutes and colleges.
Today, many colleges offer online courses for people who want to study a professional career at home. In some countries, study college online is as valid as study in the conventional way. Most of these colleges offer bachelor degrees, masters and PhD in the main careers. In this article we'll talk about study online at college.
Before to do something new; you have to analyze the possible advantages and disadvantages. For example, if you are the kind of person who learns better interacting with other people, maybe study online is not convenient for you. Online college lessons require to be sitting in front of a screen getting information and being guided by software.
Some colleges have online tutors to solve your doubts and answer your questions in real time but the majority of online colleges give you the information related to your profession and then you must study, research and make your own conclusions.
Study online requires to be familiar with software use. If you want to study online at college, you must have intermediate level in computing. If there are problems with the downloading of assignments or you need to install a program to develop a presentation, your computing skills will be very useful, otherwise, you'll be lost.
Study online at college requires having a modern and equipped computer with all the necessary software and programs to work without problems. Keep order, save your documents and assignments in specific files and don't forget to do backup of these files if a problems occurs with your PC, that way you'll avoid losing important information.
If you need to install new software for your assignments and researches, ask for support to the college in order to know how to do it.
If you are already registered and about to start your online courses, you have commit with your academic goals and be responsible as if you were study in the traditional way. One of the advantages of study online at college is that you are the one who set its own schedule.
Since the beginning of the courses, you have to set your schedule in order to attend all lessons and achieve the objectives of the courses. It's recommended no to leave all lesson for weekends, take two or three hours a day to check your lesson and do your assignments. If you have a job that requires to go out constantly, you must buy a laptop to study online anywhere.
Image courtesy of [image creator name] / FreeDigitalPhotos.net
Tags:
online colleges, online universities, study college online, study university online, colleges on internet, universities on internet, good online colleges, good online universities, the best online colleges, the best online universities