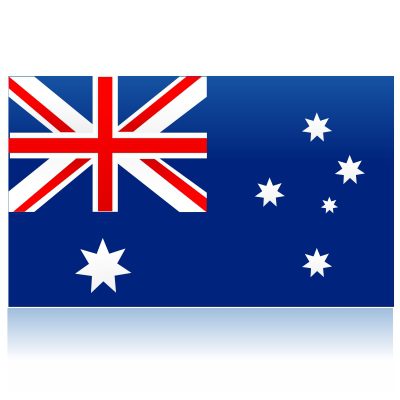 Good job searching websites in Sydney
The Australian city of Sydney is one of the largest and most modern in the country and it is not only famous for its pristine beaches and exquisite architecture but also because it has become a very attractive option for foreigners who are seeking employment.
This great city is home to internationally renowned companies which are constantly looking for professionals in all fields. Most job offers to work in Sydney are published through the internet either in the official website of each company or through online employment bureaus.
In this article we offer you a few tips that will help you in the search for a job in this city, we will also tell you which are the best online employment bureaus and the requirements you must meet in order to work in Australia.
Employment bureaus
On the Internet you can find several employment bureaus that allow you to search for current job openings in the city of Sydney.
By entering their websites you will see among other things, what are the most popular jobs in the city, the requirements each company asks for and sometimes the payment that the companies are offering. These are some of the best employment bureaus for the city of Sydney:
My Career
My Career is a website specialized in advertising job vacancies in Australia. It has a search engine on the left side of the screen and a list of the latest job offers.
You also have the option to register with your email to receive notifications of jobs that match your search. To make your search, enter this webpage at: http://mycareer.au/jobs/sydney/
Job rápido
It is a very simple and effective page to find a job. It has a search engine where you have to place a key word related to the job you are seeking and the country and city in which you want to work at.
With these criteria you will get a list of job openings that match your requirements. To enter this webpage follow the link: http://au.jobrapido.com/?l=Sydney
Monster
This website allows you to see all the jobs available in Australia. To refine your search enter a keyword related to the job you want and choose the city where you wish to work at, in this case Sydney.
Once you see the list you must click on the offers that are of your appeal in order to get the relevant details of each job. To visit their webpage enter http://www.monster.au/
Requirements:
Have in mind that in order to work in Sydney you must meet all the requirements demanded by the labor authorities in Australia. The most important requirements are:
For residents:
– Have majority of age
– Have an identification document
– Have domain of Office
– Do not have any legal background
For immigrants:
– Have a valid working visa and a valid passport
– Be a professional in any of the fields required by the country
– Have at least a bachelor's degree
– Have a complete mastery of English
– Have domain of computing
– Have a job offer made by any of the companies of this country
– Have no criminal background in Interpol
Despite the ease with which you can search for a job in the city of Sydney Australia via the Internet, you have to keep in mind that it is essential you meet the requirements in order to work in that nation. If you want additional information on migration processes you can enter the webpage http://www.immigov.au/
Image courtesy of "digitalart" / FreeDigitalPhotos.net
If you liked this page you can help us by cliking on " I liked it" on facebook, G+, twitter.
Tags:
good job searching websites in sidney, excellent job searching websites in sidney, the best job searching websites in sidney, good job searching websites, excellent job searching websites, the best job searching websites, finding a job on internet, how to find a job on internet, tips to find a job on internet, how to find a job in sidney using internet