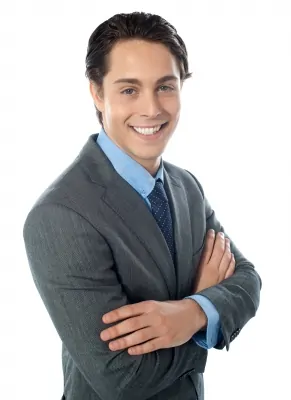 Excellent letter to apply for job
Worldwide unemployment rates have risen in recent years and that is why getting a job has become more complicated. It is for this reason that you should take every opportunity that comes your way, for example, you can write a letter of professional presentation and send it to the companies to which you want to apply for a work space.
You must remember that the letter must be written to the Human Resources Office of the company and should highlight the reasons why you believe you are an excellent candidate to work in it. To assist you in writing your job application letter we bring you two examples that will be of much use.
Example 1 of a letter to apply for a job:
Tegucigalpa, September 15th, 2013
Angel Luna Galvan
450 Los Libertadores Avenue
Tel 8903465
TECINISISTEMAS SA
Office of Human Resources
805 Industrial Avenue
Tel 2304580
To whom it may concern:
Through this letter I get in touch with the Office of Human Resources Tecnisistemas SA for the following reason.
I communicate my intentions to work for your prestigious company. I am a Network Engineer with 8 years of experience in media and telecommunications networks companies. I am registered in College of Engineers and I know I have the necessary skills and attitudes to develop in your company. I know Tecnisistemas SA is one of the largest companies in the field of computing and online networking and I would like to make career alongside the best professionals in the country.
I have attached my resume so you can access my professional information in a more detailed way. If you hired me my commitment will be to demonstrate the best results for the benefit of the company. Thank you very much for your attention.
Sincerely,
Angel Luna Galvan
Network Engineer
Example 2 of a letter to apply for a job:
Caracas, October 14th, 2013
Omaira García Pardo
660 Cusco St.
Tel 2304010
SAC ARTESA
Human Resources
850 Street Patagonia
Tel 5307620
To whom it may concern:
Through this letter, I stand before the Human Resources Office of HOD SAC with the following order.
I express my desire to join the team at your company. I am a Chartered Accountant with over 5 years of experience in large companies in the textile sector, and I count with a specialization in Tax Law. I saw the job offer you posted on your website and it called my attention to labor for the company as ARTESA SAC.
If I am selected for the position I will like to express my best to keep the accounts of the company to date and resolve any difficulties in tax matters that may arise. I attach my CV for more information on my experience and academic training. I look forward to hearing from you.
Sincerely,
Omaira García Pardo
Public Accountant Reg. 89045
Image courtesy of "stockimages" / FreeDigitalPhotos.net
If you liked this page you can help us by giving us a "like" on facebook, G+, twitter, others friends will thank you .
Tags:
how to write a job application letter , excellent job application letter samples, tips to write a job application letter, advices to write a job application letter, write a job application letter, free tips to write a job application letter, free advises to write a job application letter