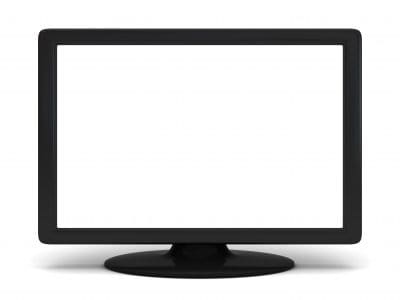 The Best Channels In Colombian Broadcast Television
Colombia has excellent broadcast television channels in Latin America. Since it started in 1954, television has been one of the most important media in this country. According to official researches, nowadays television is available in 90% of Colombian households.
In this article we will talk about the best channels in Colombian broadcast television, its current hit shows and the best known hosts and artists in the small screen.
Caracol Televisión
This is one of the most important and popular channels in Colombia. It currently broadcasts in high definition (HD) format. Caracol Televisión is the Colombian channel that has the most productions, not only individually, but also in society with other big television channels such as Televisa, Sony Pictures, Televisión Española among others. The following are some of its hit shows:
Millones por montones: this quiz show offers prizes worth millions every night. The objective is to gain as much money as possible by answering multiple choice questions. Hosted by María José Barraza, it is a new hit show.
Confidencial: this series recreates past shocking events which were news at some point. This series' success is due to the realism in the images and the actual stories told.
Amar y Temer: this soap opera is produced together with Sony Pictures Television. It is set in the 1950's, starring Diana Hoyos, who plays Alicia, a woman who had to marry unwillingly. Her husband batters her and life is not what she expected, therefore she works out a plan to be independent again.
If you want to find out more about Caracol Televisión, visit www.caracoltv.com.
RCN Televisión
This is also one of the best channels in Colombian broadcast television. RCN Televisión's signal is broadcast in HD format and it produces the most Colombian soap operas, which are also run in channels overseas. Its most popular shows are:
El Joe, la leyenda: this series tells the life of one of the best salsa singers in Colombia. We mean Joe Arroyo, a singer who became famous with the "Fruko y sus tesos" orchestra. Starring actor Jair Romero, this series show the experiences of Joe Arroyo before he turned into one of the best Colombian soneros in history.
Los comediantes de la noche: this program runs sequences with different comedians, who perform standup comedy, which is about irony and making the audience laugh with daily events. Among the best know comedians who participate are Diego Mateus and Iván Marín.
El Lavadero: show business program that reports about famous national and international artists and figures. It is hosted by Mabel Cartagena, Graciela Torres and Rodrigo Castro.
If you want to find out more about this and other programs and their running schedules, visit www.canalrcnmsn.com.
Image: FreeDigitalPhotos.net
Tags:
colombian broadcast television channels, colombian television channels, colombian television programs, very good colombian television programs, excellent examples of the best colombian television channels, free examples of the best colombian television channels, free samples of the best colombian television channels, the best colombian television channels, Samples of the best colombian television channels, very good colombian television channels