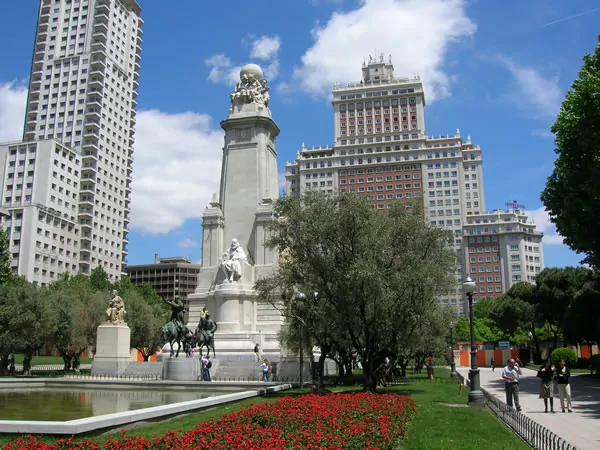 Discovering Spain: how to get hotels without spending too much :
Spain, tourist destination worldwide, it has increased the flow of tourists thanks to the appearing of the low cost airline companies, these companies offer cheaper flights for those tourist who make a great effort to visit Spain and at the same time these tourists are looking for some hotels with a daily price lower than 35 euros per day so that way they can save some money, this money can help to add some more visited places in Madrid.
Until some time ago when the people wanted to travel to anywhere in the entire world, including Spain, they needed the guidance of any travel agencies and they used to offer a travel plan that included lodging, meals and guided tours to certain landmarks for a price that most times was too high, since staying in expensive hotels which limited tourist access to those who possessed a solvent financial situation.
The emergence of the Internet has allowed new options to access to the information for the tourists, this situation allowed to travel agencies, airlines, hotels and other tourism operators to show in real time on their own sites online, offers information on low cost and also eliminating many fixed costs generated by many of the previous offer, but as the Internet world is wide, the tourism specific portals that allows multiple access to flights appeared and the information from traditional airlines, flights from low cost airlines, renting rooms in hotels from 1 star to 5 star accommodation as well as a lower price and car rental agencies.
Before you start searching for accommodation, we must first know how much is the maximum we can pay for a day of accommodation, which will let us know if we require a hotel and how many stars or only we have access to an inn. In the web it will be more than enough to put some minimum required data such as the city to visit, the time period of visit, number of visitors and then a click will show us a list of hotels with their location and main characteristics, according to our choices and likes, we must choose the hotel, online reservation and cancellation payment.
Specialized portal     Http://www.edreams.es/
Tourism Travel e-Dreams agency, redirects the choice to the site of the hotel for booking and payment .
Hostal Welcome 1 estrella 26.91 euros
Hostal Regional 2 estrellas 27.00 euros
Hostal Tineo 2 estrellas 31.50 euros
Hostal Villar 2 estrellas32.40 euros
Specialized Hotel Portal     http://www.liligo.es/
Offers a lower price from 250 tourism providers and finding the sample, once it was selected this page will redirect to the website operator who is actually offering the room for your reservation and purchase online.
Hostal Welcome 1 estrella 29.90 euros
Hostal Regional 2 estrellas 30.00 euros
Hostal Tineo 2 estrellas 35.00 euros
Hostal Villar 2 estrellas 36.00 euros
Specialized portal         Http://www.hospedarse.com
Site that allows you to find the best hotel suited to your finances .
Gay Hostal  Puerta del Sol 2 estrella 49.20US$
Be Smart Madrid Albufera 3 estrellas 49.43US$
Specialized portal         www.rumbo.es
Site that refers to a database of 70,000 hotels and hostels
Hotel Isis 2 estrella 44.74 euros
Hotel Compostela Suites 2 estrellas 49.00 euros
Hotel Asturias 2 estrellas 49.00 euros
Hotel NH Barajas 2 estrellas 56.10 euros 
This portal can also find apartments whose rental rates are attractive
H2 Amparo Apartments  36.72 euros
H2 Dr. Piga  Apartments 36.72 euros 
Finally we must remember that these housing prices are possible to achieve when we acquired in advance and when we have just discovered them on the web.